NBA Analyst Argues LeBron James and Anthony Davis Are Not the Best Lakers Duo Ever
Published 12/18/2020, 7:30 AM EST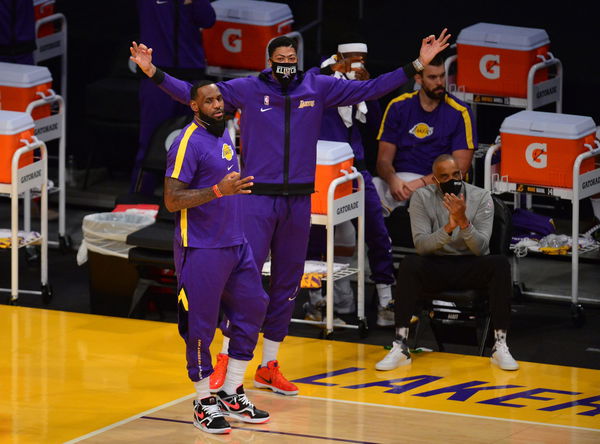 ---
---
There's always a constant discussion about the best player to ever grace the NBA. Likewise, fans also debate about the greatest duo in the league- there are quite a few that make the list. The Los Angeles Lakers stand out when it comes to pairing magical players together, but which duo is the GOAT of them all?
ADVERTISEMENT
Article continues below this ad
Laker fans are currently adoring the dynamic pairing of LeBron James and Anthony Davis. The duo enjoyed a historic playoff run in 2020 and went on to win the championship. There's a lot of chatter about them being the Lakers' greatest duo ever, but a lot of them would stand to contradict this statement. 
NBA Analyst names the best Los Angeles Lakers duo in history
ADVERTISEMENT
Article continues below this ad
The NBA has been entertaining fans for several decades now. People have been watching the sport for generations, and it naturally creates a difference in opinion. NBA Analyst Shannon Sharpe had a strong viewpoint about the topic in a discussion with Skip Bayless on their television show. 
"Everybody knows how I feel about LeBron. Everybody knows how I feel about AD. But the greatest duo of all-time is Kareem and Magic. It's not even close," Sharpe asserted. He even reasoned his argument and said: 
"They've [LeBron and AD] just stayed together for one year," Sharpe began. "Let's just say for the sake of the argument, they stay together for three years, after this year. That's five years. Do people realize that in the decade of the 80s Magic [Johnson] and Kareem [Abdul-Jabbar] went to eight finals in ten years?"
Magic and Kareem went to 7 Finals in 8 years. As far as duos, they're the greatest.

I love LeBron, AD, Kobe, and Shaq, but they're not the greatest duos of all time. pic.twitter.com/HPJg6HnU29

— shannon sharpe (@ShannonSharpe) December 17, 2020
Shannon Sharpe then glorified how the Los Angeles Lakers dominated the NBA in the 80s under Kareem and Magic. They led the team to seven finals in eight years, winning numerous individual accolades in the process. 
"As far as Kareem and Magic are the greatest duo ever assembled. You're talking about arguably two Top 5 players of all-time, playing together," Sharpe furthered added.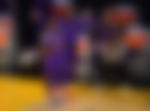 Where do LeBron and AD rank on this list?
As far as history is concerned, LeBron James and Anthony Davis are not quite there as the Lakers' best duo ever. Shannon Sharpe put Kareem and Magic at the top, even before the legendary duo of Kobe Bryant and Shaquille O'Neal. 
Kobe and Shaq are right up there in terms of being the greatest pairing in NBA history. The three-peat winning duo were incredibly dominant, and LeBron and AD are receiving similar praise at the moment. 
Laker fans can vent their excitement as they'll enjoy LBJ and AD playing together for a few more years at least. Fans rate duos based on their achievements, which primarily is winning championships. 
ADVERTISEMENT
Article continues below this ad
Kareem and Magic won five titles together, whereas Kobe and Shaq won three. Before AD and LeBron and make the case for the third-best, Kobe and Pau Gasol achieved a three-peat, which deserves respect as well. 
However, the current superstar duo of LeBron James and Anthony Davis is one of the most talented pairings ever. Imagine what would have happened had a prime LeBron and prime AD teamed up together. Nonetheless, they've already won the championship in their first year together.
Can they win a second?
ADVERTISEMENT
Article continues below this ad