NBA Analyst Believes Devin Booker Can Emulate Kobe Bryant in the NBA Finals if He Fulfills This Condition
Published 07/13/2021, 12:26 PM EDT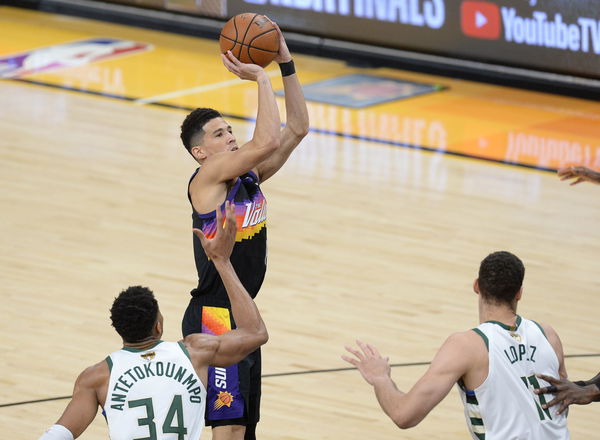 ---
---
Dare we say that this year's NBA Finals is heading towards one of the most thrilling endings to a season in the recent past. The Phoenix Suns and the Milwaukee Bucks are fighting fire with fire in a humdinger of a battle. So far, Giannis Antetokounmpo and Devin Booker have stolen the show. Who maintains the composure and consistency remains to be seen.
ADVERTISEMENT
Article continues below this ad
Enthralling match-up between Suns and Bucks
Everyone went into the match fully prepared for twists and turns, and the match did not disappoint whatsoever. In Game-1, Phoenix defeated the Bucks convincingly with a 118-105 victory. The Suns outscored Giannis' men in three out of the four quarters, meaning that it was a bright start for the Western Conference runners-up. Game-2 proved to be a similar affair with regard to the result. Thanks to a brilliant 2nd quarter by Devin Booker, Arizona's premier NBA side took a valuable 2-0 lead in the series.
ADVERTISEMENT
Article continues below this ad
Going into Game-3, Bucks leader Giannis Antetokounmpo would have been disheartened that his team failed to secure a point in spite of great performances from him. This time around, Giannis was backed by his teammates, which ensured that the Bucks entered the scorecard. They were able to keep the Phoenix attack quiet and were otherworldly in their transitions to attack. Winning the third game 120-100, they left the series on a cliffhanger.
Michael Wilbon wants Devin Booker to engrave his legendary status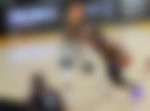 One of the central reasons for the Suns' mishap in Game-3 was guard Devin Booker. The 24-year-old managed only 10 points in the 29 minutes he played, and was benched for the 4th quarter. In the aftermath of Game-3, NBA analyst and ESPN commentator Michael Wilbon reiterated how Booker needs to find some consistency to 'be legendary'.
ADVERTISEMENT
Article continues below this ad
"The star [Devin Booker] bounces back. What Kobe has told him, famously as he wears the tattoo, to be legendary. This is when you create your legend. This is when you build it. Now he did it against the Lakers, he did it against Denver, he even did it against the Clippers. Multiple games where he was great. He did it in games one and two, he didn't do it in Game-3 obviously. If Devin Booker's gonna be that guy [consistent] that you're talking about, and I believe he can be, then he needs to do that in Game-4."
ADVERTISEMENT
Article continues below this ad
If the Phoenix Suns are to clinch their first NBA title, they will be heavily banking on Devin Booker to come up with the goods. In a final that looks like it is heading towards the deep end, the team that holds their nerve in the clutch moments will come out on top. Will Devin Booker pave his legend, or will the Greek Freak spoil the party?