NBA Analyst Believes Lakers Won't Risk Playing Anthony Davis If Andre Drummond Signs with Brooklyn Nets
Published 03/10/2021, 2:30 PM EST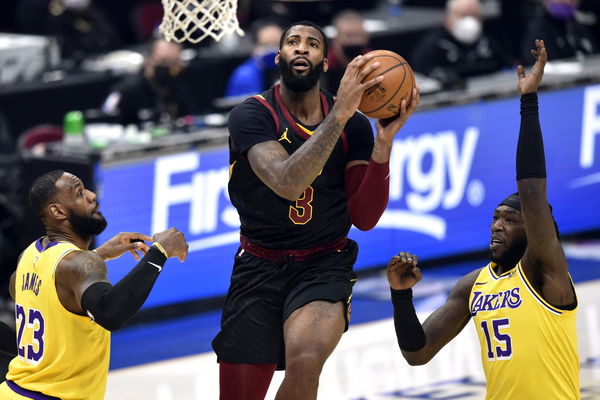 ---
---
The LA Lakers are in a tough spot. While they are still one of the best teams in the league, they have looked evidently lackluster ever since Anthony Davis went down with an Achilles injury. Achilles injuries are the most worrisome for NBA players, as we have recently seen with the injuries to Klay Thompson and Kevin Durant.
ADVERTISEMENT
Article continues below this ad
Moreover, Davis is crucial at exploiting the championship window that LA has with the aging LeBron James. However, if Brooklyn is signing all the talent possible on minimum deals, LA might be forced to be a little more cautious with AD and his return. Jay Williams expanded on that.
ADVERTISEMENT
Article continues below this ad
"Can we say game over? It feels like it. I don't know if AD coming all the way back like. It takes one wrong tweak. Not this year AD, not gonna let you ruin the franchise's future on trying to come back and win another championship in back-to-back years."
If AD forces himself to play while the Nets have the super-team that they are looking to build, it may be an issue. However, he will obviously give it his all to make sure the Lakers can beat them.
Lakers: Do the moves the Nets make impact how LA plays Anthony Davis?
The Lakers lost Anthony Davis for a few weeks, not a season. Even if he takes all of March to recover and returns by mid-April, it won't be of much worry- unless the Lakers fall out of a playoff spot, which is unlikely. Along with that, the Nets play in the East. So even if LA meets them, it will be for one series in the NBA Finals.
ADVERTISEMENT
Article continues below this ad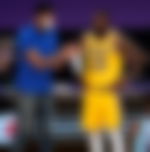 But there is logic in what Jay is saying. If Brooklyn keeps building off the buyout market, they will sign players on minimum deals that they will need to renegotiate next season. That means players like Blake Griffin and possibly Andre Drummond will be available to be picked up by everyone in the league. And they will definitely cost more than a minimum in next season's free agency.
ADVERTISEMENT
Article continues below this ad
AD's playing status will be determined independently of the Nets situation. However, if the Lakers sign Drummond instead, then Davis will definitely have room to return as per his convenience.