NBA Analyst Believes Bucks Coach Mike Budenholzer 'Could Be in Trouble' Following Recent Struggles of the Team
Published 02/21/2021, 8:30 AM EST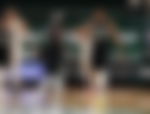 ---
---
The last 10 games have been a rollercoaster ride for Milwaukee Bucks. They won the first five games with incredible performances, but since their star guard Jrue Holiday has been out of the lineup, it's all going downhill for the Bucks.
ADVERTISEMENT
Article continues below this ad
The organization has lost five straight games! During this span, they slid to the third seed in the East. They finally put an end to their losing streak as they registered a victory vs the Thunder.
However, because of their losing streak, many are wondering: What is going wrong with the Milwaukee Bucks? Are they not serious contenders to win the East after all?
ADVERTISEMENT
Article continues below this ad
Stephen A. Smith talks about the Milwaukee Bucks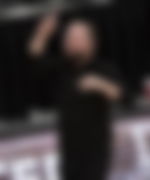 In the offseason, the franchise made several moves in hopes to convince their superstar, Giannis Antetokounmpo, to sign a long-term deal with the team. Giannis ended up staying with the team, but so far the Bucks are struggling. NBA analyst Stephen A. Smith gave his reasoning for this poor stint of games for the team. He said:
"You still have Jrue Holiday, you got Giannis [Antetokounmpo], you got Khris Middleton and the rest of the crew. And you have lost five straight [games] and you are in the middle of the pack. … I think Mike Budenholzer, the coach, could be in trouble.
"At some point in time, here's the reality of the situation, Mike Budenholzer, coach of the year in Atlanta, coach of the year in Milwaukee. I think he is an exceptional coach, personally, he clearly knows what he is doing but in the end come postseason time, what do you have to show for it?"
ADVERTISEMENT
Article continues below this ad
Just like Stephen A. pointed out, if the Bucks continue their struggles this season, Budenholzer could get sacked. Over the last few seasons, the Milwaukee Bucks have failed to make some noise in the postseason. If that remains the story for this season as well, it's only a matter of time before people start questioning his tactics for the team.
ADVERTISEMENT
Article continues below this ad
What are your thoughts on the Bucks' current situation? Feel free to leave a comment on the same down below.