NBA Analyst Compares Sensational Transfer of Cristiano Ronaldo to 'Michael Jordan Returning to the Bulls'
Published 08/28/2021, 2:02 AM EDT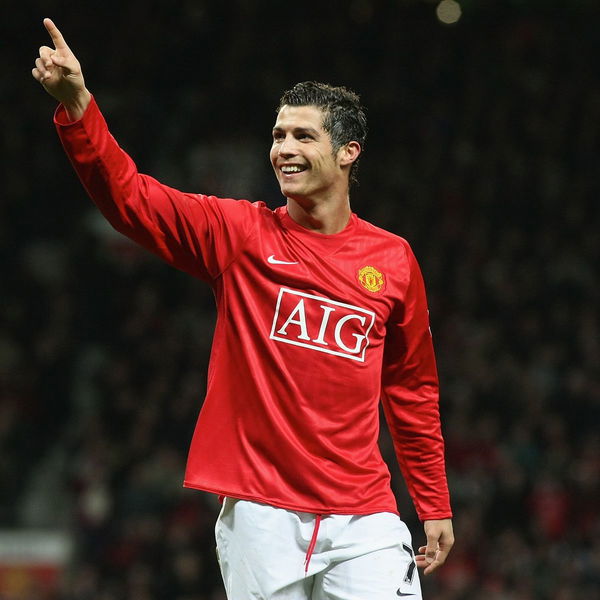 ---
---
The last 24 hours have been absolutely crazy in the soccer world. After dominating the Serie A for three seasons in a row, one of the biggest names in Cristiano Ronaldo was linked to a move to Manchester City.
But at the very last moment, Ronaldo's former club, Manchester United swooped in. With a fee of €23 million, Ronaldo is now set to make his sensational return to Old Trafford instead, sending the whole sporting world in frenzy.
Analyst compares Cristiano Ronaldo transfer to Michael Jordan's return to Bulls
Ronaldo's recent transfer to Manchester United sent massive shock waves. Given the massive impact the 5-time Ballon D'or winner left in United history, a return like this was unprecedented.
Recently NBA analyst Mike Wilbon spoke about the same. In a recent episode of Pardon The Interruption, Wilbon compared Ronaldo's move to that of Michael Jordan returning to the Bulls back in 1995. "This, to me, is like Michael Jordan returning to the Bulls. I mean, this is so unbelievably enormous in Europe."
The veteran analyst also spoke about the massive impact the transfer has had. "It seems like just getting him has reinvigorated the franchise. You can compare it to the Yankees or the Canadians or the Celtics of Premier League action and so people are just going crazy there at getting him back even though he cannot be the same player possibly."
The 36-year-old's return to the Premier League giants was truly unexpected. After leaving the club 12 years ago, the Portuguese is finally back. But unlike Jordan's return to the Bulls, Ronaldo is not in the absolute prime of his career.
Given their ability to lead their team to victories and let their game do the talking, there are some uncanny similarities between Ronaldo and Jordan. With one of the best players ever back, United will hope that Cristiano can have a massive impact on the field.
Jordan, with his return to the Bulls, broke all kinds of records. Be it his championships or his individual accolades, MJ excelled in his second stint. Can Ronaldo emulate the Bulls' legend in his second stint with the 'Red Devils'?