NBA Analyst Details Why Damian Lillard and CJ McCollum Will Never Be Champions Together
Published 03/05/2021, 11:30 AM EST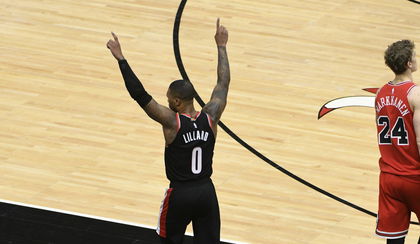 ---
---
The Portland Trail Blazers are in excellent form this season. Despite the Western Conference being stacked, Damian Lillard is leading his team to a good record. If not for some injuries to their crucial players, they might be further up in the conference.
ADVERTISEMENT
Article continues below this ad
Currently, the Blazers hold the fifth seed in the West with a record of 21-14. To make this possible, Dame is averaging a stunning 29.4 points and 8.0 assists per game. If he can keep up this form until the end of the regular season, the Blazers will certainly be a force to be reckoned with.
But that is not something that Portland fans have to worry about each season. Their problem starts in the NBA playoffs. Despite being such an incredible player for the franchise, Damian Lillard has never played in the NBA Finals even once in his career.
ADVERTISEMENT
Article continues below this ad
This has led to many fans and sports pundits believing that Lillard should request a trade from the franchise.
Stephen A. Smith points out something alarming about Damian Lillard and the Blazers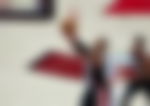 ESPN's Stephen A. Smith recently spoke about the impact of Lillard's performances on the Blazers. While for the most part, he appreciated him, he pointed out one thing the six-time All-Star might never achieve in Portland. Smith said:
"He's something special, okay? Nobody qualms about anything in regards to Damian Lillard's money because Dame Time is Dame Time. He shows up when it counts, we know what he brings to the table. But we also know what ain't coming to the table, no damn championship."
ADVERTISEMENT
Article continues below this ad
While Damian Lillard is the clear superstar for the Blazers, it's not that he is alone. He has CJ McCollum by his side, who is a great player as well. But can the two win a championship together? Well, not according to Stephen A.
"I don't think they'll win together. I think both of them are lethal, arguably the best backcourt in basketball, besides Steph Curry and Klay Thompson. … But here's the problem, for some reason when it comes to Portland, that's all you got."
ADVERTISEMENT
Article continues below this ad
Do you agree with Stephen A.'s comments about Lillard and McCollum? Let us know your views in the comments section below.