NBA Analyst Hypes Milwaukee Bucks' NBA Title Chances After Running 'One of the Best Sets' For Giannis in Clippers Win
Published 03/01/2021, 4:30 PM EST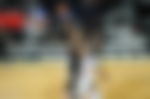 ---
---
The NBA served its fans a thriller in the Milwaukee Bucks' comeback win over the Los Angeles Clippers. The Bucks went 9-0 over the Clippers in the last four minutes of the game. But the final result could have turned out differently if not for this clutch play by Giannis Antetokounmpo.
ADVERTISEMENT
Article continues below this ad
After the Bucks had taken the lead in the game with just 25 seconds to go on the shot clock, they had the all-important possession of the ball. Now, normally the ball comes to Giannis, and he fluffs his lines. But, this time, he passed it over to the returning Jrue Holiday, who proceeded to move the ball further.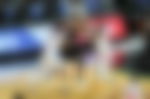 Their ball movement was as fluid as a river, and when it finally landed to Giannis on the three-point line, he surprisingly didn't attempt the three-pointer. Rather, he took the sensible option of driving to the rim and finishing it with aplomb.
ADVERTISEMENT
Article continues below this ad
This play had former NBA player and current ESPN analyst Tim Legler swooning. "I love this set because they start off by getting the ball to Giannis at the elbow at 15 feet with a live dribble. So, he hasn't put it down yet, which means he can get there in one dribble from here if he has to," said Legler.
Legler added, "Great action on the cut by Jrue Holiday and this is why he is so important to them. The decision not to shoot that, but to kick it around. And now Giannis, not staying around at the three-point line when the ball comes back around to him. He sees that distance in front of him, he gobbles it up with one stride and gets to the rim. That is one of the best sets I have seen the Bucks run since Giannis Antetokounmpo has been there in that type of situation."
Are Milwaukee Bucks legitimate NBA Title contenders now?
ADVERTISEMENT
Article continues below this ad
The Bucks aren't the favorites to come out from the East. Most of the analysts regularly look over them to give that mantle to the Sixers and the Nets. But this win does restore some of their faith in Giannis and the Bucks. Legler too thinks that they may have a sniff, provided Jrue Holiday keeps healthy. He said, "This is a team that's got a great shot, I think, to finally get it across the finish line."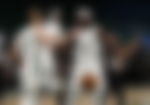 The sun is shining in Milwaukee because beating the Clippers is no mean feat. They are on the rise and threatening to spoil the party for their more fancied rivals.
ADVERTISEMENT
Article continues below this ad