NBA Analyst Picks Joel Embiid Over LeBron James for 2021 MVP Award
Published 02/10/2021, 12:32 PM EST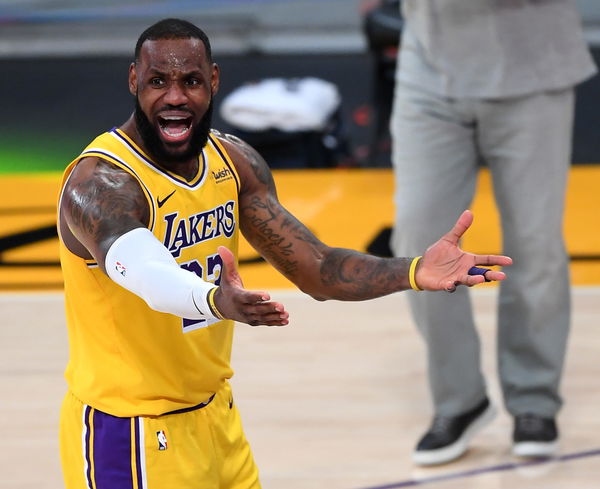 ---
---
We've almost reached the halfway stage of the 2020-21 NBA season, and the debate for the league MVP award is already heating up. There are several notable candidates like LeBron James, Giannis Antetokounmpo, Kevin Durant, Joel Embiid, Nikola Jokic, and a few others. So who is Skip Bayless backing this year? 
ADVERTISEMENT
Article continues below this ad
Skip Bayless is renowned for his frequent comments against LeBron James, most of them which are against the Los Angeles Lakers superstar. Once again, the NBA analyst has snubbed LeBron in the ongoing MVP race. 
"I'll take Joel Embiid over LeBron for MVP. When he plays, he's on another planet. Joel is having a better year than LeBron," Bayless recently mentioned. 
ADVERTISEMENT
Article continues below this ad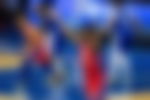 The 69-year-old detailed why he's going with Embiid over LeBron, and that is because of consistency. Moreover, Bayless also revealed what would make him change his mind and root for LeBron to win MVP this year:
"I always tell you, I love mad LeBron I wish for the Lakers' sake, they could put somebody in the front row, every game to make him mad because once he gets mad, he gets hot," Bayless stated.
LeBron James vs. Joel Embiid: Who's the frontrunner for MVP?
While there are heated debates going on for the MVP race, not many are leaning towards Giannis Antetokounmpo. The 'Greek Freak' is averaging 27.3 points and 11.1 rebounds per game, but he's not a towering favorite this year. 
Furthermore, LeBron James and Joel Embiid are dominating the proceedings with their outstanding contributions night in and night out. Embiid's averaging 29.3 points and 10.7 boards per game, while LeBron's posting 25/8/8 on a nightly basis.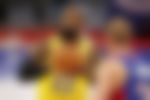 Both superstars have led their teams to incredible records in the regular season, but there can be only one winner. The season is yet to conclude, but so far, LeBron James looks like he's racing towards his fifth MVP award. 
ADVERTISEMENT
Article continues below this ad
There's a massive factor to it. LeBron is 36-years-old and performing at an MVP level caliber, which is a wonder in itself. If he wins, King James will also become the oldest MVP in league history, overtaking Karl Malone. 
LeBron James is currently having a magical season in his 18th year in the league. Not many players have had similar seasons, and an MVP award would be the perfect way to commemorate his greatness. 
ADVERTISEMENT
Article continues below this ad