NBA Analyst Questions Steph Curry's Shooting Ability During Most Important Games of his Career
Published 03/09/2021, 10:36 PM EST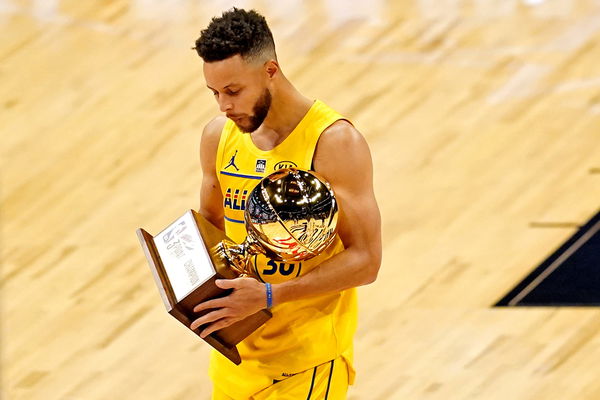 ---
---
After spending most of the 2019-20 NBA season injured, Warriors' Steph Curry is bouncing back hard this season. He is playing out of his mind right now and is making a strong case for winning this year's regular season MVP.
ADVERTISEMENT
Article continues below this ad
Because of his out-of-the-world form, Curry was named an NBA All-Star starter for this season. Along with being an All-Star, Steph also participated in the three-point shooting contest. This was the seventh time in his career that Steph Curry participated in this contest.
Prior to this year, Curry had won the contest once in 2015, but that changed after the 2021 NBA three-point contest. Steph completely outperformed his competitors and became a two-time three-point contest champion.
ADVERTISEMENT
Article continues below this ad
In the final round, Curry faced off against Mike Conley of the Utah Jazz. While Conley is a great shooter, he was no match for the greatest shooter of all-time.
Max Kellerman reacts to Steph Curry winning the 2021 NBA three-point contest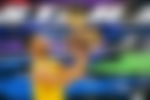 Following Steph's fantastic performance, NBA analyst Max Kellerman reacted to it on his own podcast. Kellerman said:
"Steph Curry can win a three-point contest, I don't doubt. The question was throughout his career when they needed it most in the finals, could he win that three-point contest? Because let me tell you something. I saw Steph in one of the most important games in the history of American team sports, game seven at Oracle."
Kellerman explained his point by telling the importance of that game seven in Oracle. It was against LeBron James and the Cavs in the 2016 NBA Finals. Although the Dubs won the 2015 NBA Finals, Kellerman believes, if the Cavs were at their 100% strength, the Warriors would have lost.
"I saw them go scoreless in the last four minutes and 22 seconds of a game seven to be crowned the greatest team in the history at home. … Steph Curry choked, period."
ADVERTISEMENT
Article continues below this ad
Like Kellerman pointed out that year, Curry and the Dubs completely choked in the finals. However, despite that it shouldn't take anything away from Curry's insane shooting ability.
ADVERTISEMENT
Article continues below this ad
What are your thoughts on Curry's shooting ability? Let us know your views in the comments section below.