NBA Analyst Calls LeBron James a 4th Quarter Disaster, and Exposes Lakers' Weakness
Published 01/20/2021, 1:22 AM EST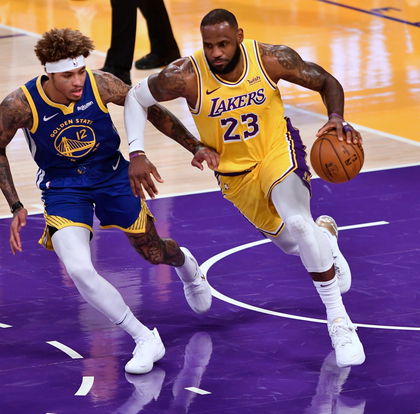 ---
---
Monday night was extraordinary. The Lakers faced the Warriors to stretch their winning streak to six games but failed. They enjoyed 42 minutes of a dominant run before giving away the victory in the last six minutes. This raised many questions about LeBron James and his clutch ability.
ADVERTISEMENT
Article continues below this ad
Dennis Schroder enjoyed a 14-point first quarter while Anthony Davis initially played well from both ends. The Lakers had a convincing 19-point lead at one point, but let it all slip in the clutch time. So what went so terribly wrong?
LeBron James put a dismal show
ADVERTISEMENT
Article continues below this ad
It was a forgetful game for both LeBron and AD. The star duo combined for 12/32 from the field and just had 36 points in total. Bench players like Kyle Kuzma and Montrezl Harrell proved way better at efficiency.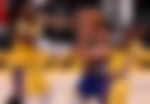 In a recent interview, NBA analyst Skip Bayless raised questions over King James' clutch abilities. He claimed, "LeBron James has become an early season 4th quarter disaster… He's never been this bad… Team still does not have a closer. Team is really good and fire powerful, and if it jumps out on you, and buries you, you're mostly buried. But if you can hang in, and get this game down to the last 4-5 minutes close, you got a real shot."
Skip had his homework ready because he was speaking against the reigning FMVP and someone who has been consistently performing in this season at the stretch. The 69-YO added, "In 15 games, LeBron James is shooting 36% from the floor in the 4th quarter. He's at 50% career shooter for four quarters from the floor. From three in the 4th quarter, he is 26%. His field goal shooting ranks 203rd in the NBA in the 4th quarter and his three-point shooting ranks 146 in the fourth quarter. That's just not LeBron James."
Notably, Bron also missed a crucial three-pointer at the buzzer. These are some alarming signs because the opposition can study this and leverage the weakness. 
ADVERTISEMENT
Article continues below this ad
The Lakers' trouble with the officiating
In the decisive quarter, certain calls from the referees went against the Lakers. The Akron Hammer received two crucial travel calls that led to turnovers. Another controversial decision came in when the referee failed to notice a travel from Draymond Green. This helped the GSW add two important points to their tally. LeBron looked particularly disappointed about this, even in the press conference.
Next up, the Lakers' holiday woes continued. They are 0-7 on Martin Luther King Day now. In fact, Bron has been a part of this jinx since 2016 (Cavs), and it still continues. Stephen Curry's holiday average against the Lakers stands at 26, whereas Bron's average is 21.8. 
ADVERTISEMENT
Article continues below this ad
Taking everything into account, it is safe to say that the Lakers must find their clutch time solution while the Warriors must continue to trust on their bench.