NBA Analyst Skip Bayless Praises Paul George For Performance Against the Lakers
Published 12/23/2020, 1:32 PM EST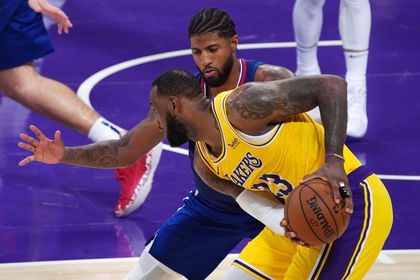 ---
---
The Los Angeles Clippers had a delightful opening night for the 2020-21 NBA season. They defeated their arch-rivals LA Lakers by 116-109 on the back of a stellar performance from both Paul George and Kawhi Leonard.
ADVERTISEMENT
Article continues below this ad
PG received a lot of flack from NBA fans for his poor 2020 postseason run. However, George has made a promise to come back better this season, and he looked pretty good in the first game. He ended the night with 33 points while shooting 72.2% from the floor.
Skip Bayless impressed with Clippers' Paul George
ADVERTISEMENT
Article continues below this ad
Following a sensational performance by PG13, NBA analyst Skip Bayless fired shots at Shannon Sharpe for criticizing George.
"Your [Shannon Sharpe's] biggest target during last year's Playoffs. The man at whom, you leveled the most scathing criticism. You called him 'Playoff Pee'…
"You were all over him for days on and you have been all over him through the offseason. And that man alone came back alone to you last night… It began, and it ended with PG13."
Skip went on about how George was all-set to put in a bad performance again, just like his Bubble self. In fact, the whole Clippers team looked like they had lost confidence in them. However, everything changed right after the halftime break.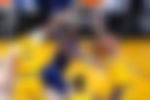 "Something happened in the halftime locker room with the new Clippers. Something was changed from last year because they did not fold…
"Last night, he [Paul George] scores 15 in the 3rd quarter alone and he adds 11 in the 4th quarter. And after a while, he starts stroking it."
Bayless also believes that George is indeed very talented. Maybe all that he lacked was confidence. "The Paul Georges don't grow on the Southern California trees.
"He is 6'8″ and he's skilled and he's a smooth scorer of basketball. And he is obviously a first-team all-defense level defender, and that was the guy they got back last night and that was the difference in the game."
ADVERTISEMENT
Article continues below this ad
Can the Clippers win the NBA title this season?
With the first game of the season done and dusted, the question remains: can the franchise keep this up. Even last season, they had a great regular season, but collapsed in the Playoffs.
ADVERTISEMENT
Article continues below this ad
This year, the biggest target for them is to make it all the way to the NBA Finals. If Paul George keeps performing at this level, they might finally achieve their dream. But what are your thoughts on George and the Clippers? Can they make it to the Finals?