NBA Analyst Details Why New York Knicks are Well Above Brooklyn Nets
Published 01/05/2021, 10:00 PM EST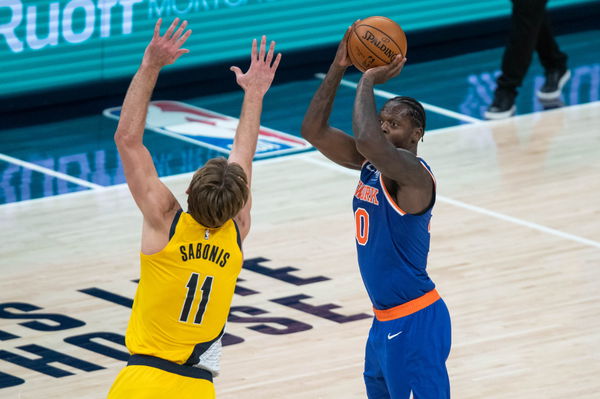 ---
---
If the Bucks are 4-3 right now, it is no big deal, but if the New York Knicks do the same, it is a cause for surprise. The Knicks have come out as one of the biggest shockers this season because of the way they're charging ahead. 
ADVERTISEMENT
Article continues below this ad
They first showed a winning caliber in the preseason with 3-1 on board but lost their first two regular-season games. However, they turned their fate after defeating the Bucks and then the Cavaliers, thrice in two weeks, including the preseason. This Julius Randle led NY team is certainly something different.
What is making the New York Knicks so dangerous all of a sudden?
ADVERTISEMENT
Article continues below this ad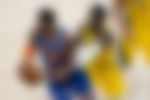 Their high performing starting five have a lot to do with them performing well. They are yet to face the Brooklyn Nets on January 13, but an NBA analyst did not shy away from drawing a comparison. Stephen A. Smith recently joined an interview where he almost jumped out of his seat while showering praise on the NY-based franchise.
Smith said, "I'm very excited… Over the last five games, the New York Knicks have won 4/5, but the Brooklyn Nets have lost 4/5… The Brooklyn Nets have got all the talent. But I'm watching Julius Randle here, 22-11-7 for 50% shooting, 40%+ from 3-point range, he is playing like an All-star… Did you see Austin Rivers? He's shooting about 46% from the 3-point range, he's hit some big shots against Indiana, hit a couple of big shots last night against Atlanta… Atlanta has looked pretty good, but struggled against those New York Knicks."
The Knicks are coming off seven consecutive seasons of absolute losses where they could not reach the playoffs. They're one of those highly valued NBA teams that are commercially popular but an on-court failure. 
The 53-YO analyst claimed, "The New York Knicks can end up winning about 36 games, [indiscernible] making into the playoffs and guess what, they'll be looking up, because nobody is expecting anything from them."
Who are the guns that are responsible for this turnaround?
Although it is still too soon to call it a turnaround, one cannot completely write off this team anymore. Since 2001, they've been one of the worst NBA sides as far as winning the regular-season games is concerned. But today, with power forward Julius Randle averaging 22.1 points, 11.4 boards, 7.4 assists, and shooting guard RJ Barrett scoring 18+ ppg, this side is not mediocre.
ADVERTISEMENT
Article continues below this ad
Stephen further added, "This dude Quickley out of Kentucky, the brother can play… I like the effort, the guys are playing hard, they're at the top 5 defense in the NBA. They're dead last in three-point field goal attempts… I'm just looking at Kicks as hard as he's [RJ Barrett] got them playing, the way that they're competing, I'm pleased. I wanted to say that as a native New Yorker and a New York Knicks fan, I'm very pleased so far with Tom Thibodeau and the job his coaching staff has done."
With their bench performing as well, the Knicks can actually pose a threat if they gain a stronger winning momentum in the upcoming days. Do you think they can get better from the test teams like the Nets will pose? 
ADVERTISEMENT
Article continues below this ad
Read also – 'Spend a Fu–ing Day With Me': New York Knicks Star's Girlfriend Completely Loses Her Cool