NBA Analyst Emphasizes Why Kawhi Leonard Is Still Far From Dethroning Lakers' LeBron James
Published 01/26/2021, 9:04 PM EST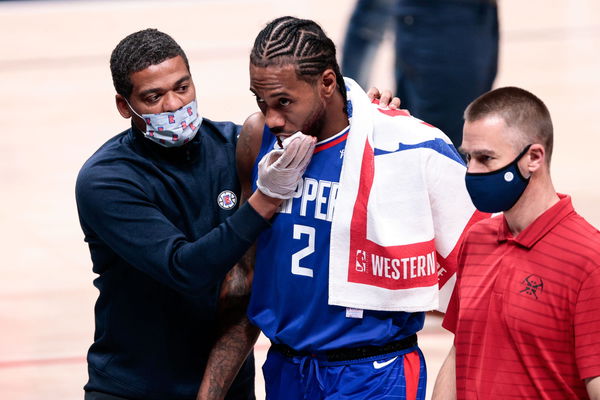 ---
---
In a WWE Royal Rumble main event, when a giant like Kane or Mark Henry is in the ring, every other star joins hands to push them down. Similarly, LeBron James' Lakers are the giants in the NBA today and every other team aims to knock them off. 
ADVERTISEMENT
Article continues below this ad
To achieve this feat, franchises like the Nets formed a Big Three and teams like the Clippers kept their duo intact, even while enduring losses. These organizations know that they're going to meet the Lakers either in the WC finals or the NBA Finals. 
Can Kawhi Leonard get the better of the Lakers this time?
ADVERTISEMENT
Article continues below this ad
Kawhi is again having a great season. His injury season put aside, the man is averaging 25+ ppg for four years now. In this season, he is shooting at 50.5% and looking every bit as strong as last year. Add a performing Paul George to this mix, and the Clippers are a real deal, again. This was why Steve Ballmer purchased them in the first place, leaving them no salary space to better their roster today. However, that didn't happen last year, and it had made everyone dubious.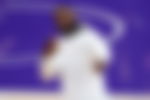 Sports journalist Stephen A. Smith noted this and talked about Clippers' main man in an interview. He expressed:
 "Don't get me wrong, I don't have a problem, Kawhi's a good guy, Kawhi's a star, he plays at both ends of the floor. I'm only speaking in purely basketball sense. Kawhi came to LA as a champion out of Toronto… They marketed Kawhi Leonard as being the new sheriff in town. You had the king's crown dangling from his convertible, driving down the highway in LA, knowing that LeBron [James] was in town… That's what you came to town to claim."
When LA Clippers shot themselves in the foot
ADVERTISEMENT
Article continues below this ad
Last year, the Clippers were 12-5 in the first 17 games, and this time they are 13-4, which is almost the same. Prior to the Orlando Bubble, many NBA analysts falsely predicted the Clippers would reach the NBA Finals from the WC. So the Clippers will remain that team, which blew off its chances to dethrone the Lakers when it was more possible than it is today.
Stephen talked about playoff 2020 and further continued, "LeBron answered the call. They handled their business in the first two rounds, they went to the conference finals, waiting for you, you had a 3-1 lead, you lost to the Denver Nuggets. I'm sorry I can't let Kawhi Leonard off the hook."
The Clippers' star duo choked in the high-pressure situation and let slip their first-ever postseason meeting against the Lakers. Can they reverse that fate this time? 
ADVERTISEMENT
Article continues below this ad
Read also – WATCH: Shaquille O'Neal Completes a Hilarious Take on the Kawhi Leonard 'Water Bottle Challenge'