NBA Analyst Suggests a Wild Trade in Favor of New York Knicks: Here are the Possible Options
Published 03/02/2021, 11:00 PM EST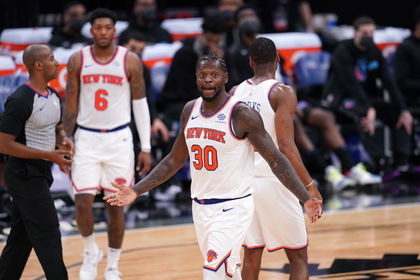 ---
---
The New York Knicks are one of the biggest franchises in the NBA. However, for the majority of the last decade, they have struggled to play an elite level of basketball. But this season seems different for the team.
ADVERTISEMENT
Article continues below this ad
Thanks to the rise of Julius Randle, the Knicks have outperformed expectations this season. They are currently fifth in the Eastern Conference with a record of 18-18. Although the team might make it to the playoffs this season, do they have what it takes to become the champions of the East? It seems highly unlikely.
While Randle and co. have been excellent so far, the Knicks have had one of the easiest schedules in the first part of the season. If they can maintain this form in the second part as well, then they should be considered a real threat in the league.
ADVERTISEMENT
Article continues below this ad
NBA analyst suggests something every New York Knicks fan will love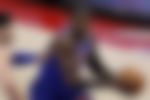 Over the years, the Knicks have tried to find a franchise star over and over again. Not surprisingly, given their amazing form this year, the rumors have resurfaced again. ESPN's Brian Windhorst believes next year holds a big opportunity for the organization. He said:
ADVERTISEMENT
Article continues below this ad
"I say within the next 12 months a star, slash, superstar player demands a trade to New York. And I don't know who it's going to be. I have some guesses. I'm not going to say right here. I'll let you guys start thinking about that. Let's just put it this way: league executives certainly have some guesses. I say by next year's trade deadline a superstar, an All-Star tries to force his way there."
Unless an NBA superstar signs with the team in the upcoming free agency, the Knicks will have to trade for them. Although superstars like Karl-Anthony Towns, Bradley Beal, and Victor Oladipo might be on the team's radar, the Knicks would have to give up a lot in order to bring them to the franchise.
Furthermore, there is always a possibility that they could just leave after one or two seasons. Additionally, their head coach Tom Thibodeau and owner James Dolan don't have the best of reputations around the league.
ADVERTISEMENT
Article continues below this ad
Keeping these things in mind, do you agree with Windhorst's comments?