NBA Analysts Names 5 Michael Jordan Stats That Will Drop Your Jaw
Published 02/18/2021, 1:47 PM EST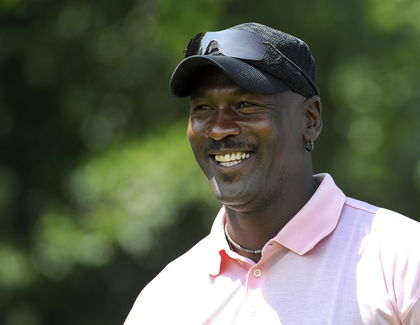 ---
---
Michael Jordan may have retired from the game of basketball over a decade ago. But his popularity among fans is still huge. Yesterday, the NBA Hall of Famer turned 58-years-old and the entire world gave MJ their wishes.
ADVERTISEMENT
Article continues below this ad
Even after retiring from the league, Jordan still holds a plethora of NBA records to his name. In fact, most sections of the crowd consider him as the greatest basketball player of all-time (commonly known as GOAT). But what are some of the most astonishing stats that Michael Jordan has?
Some Crazy Michael Jordan stats
ADVERTISEMENT
Article continues below this ad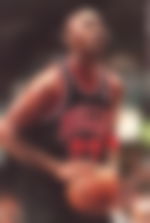 ESPN's Mike Greenberg dedicated a small video on his show, regarding the top 5 MJ stats that will blow your mind. He stated:
"#5 Michael Jordan currently polls as the most popular athlete in America. He played his last game 18 years ago! … #4 I wanna take you to the year 1987-88. Michael Jordan was named the defensive player of the year in the NBA [and] he averaged 35 points a game on offense that season. … #3 Michael Jordan in the years 1994 and 95 put together the most unique 30-30 seasons ever. Because in one season he had 30 steals for the Birmingham Barons and in the next he had 30 steals for the Chicago Bulls.
"… #2 In the entire history of the NBA there have been three seasons in which a player did all of these things: had at least a 100 blocks, 200 steals and 300 assists & rebounds. … Michael Jordan has been responsible for two of those three and he led the league in scoring in both of those seasons. … #1 Michael Jordan won six championships. … He missed six regular season games in those six seasons."
ADVERTISEMENT
Article continues below this ad
As Greeny explained, all the above-mentioned stats are just jaw dropping. There is a good chance we might never a player repeat such in the future of the league! Keeping that in mind, it's hard to think of anyone dethroning Mike as the one and truly GOAT.
ADVERTISEMENT
Article continues below this ad
Feel free to share your views on these stats in the comments section down below.