NBA Champion Evaluates LeBron James, Rajon Rondo, and Others On a Unique Scale
Published 01/04/2021, 1:00 AM EST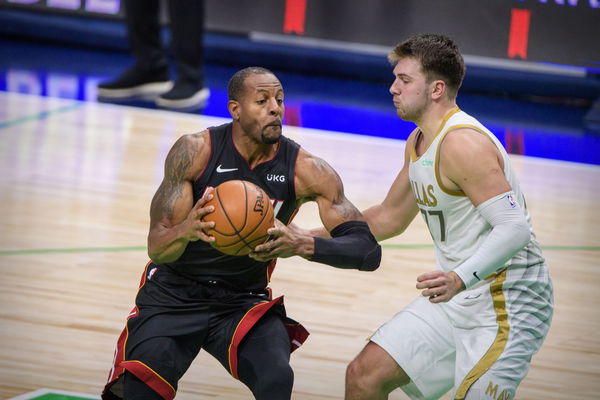 ---
---
Only a handful of the players currently in the NBA have been in the league for 15 years or more. Apart from Udonis Haslem, JJ Redick, LeBron James and a few others, one other shining name is Andre Iguodala. The Philadelphia 76ers had picked him #9 in the 2004 NBA Drafts when the Orlando Magic had chosen Dwight Howard overall #1.
ADVERTISEMENT
Article continues below this ad
Andre came in as a 6'6" shooting guard/small forward from the University of Arizona. He played alongside many remarkable names in the league. Those were the legendary Allen Iverson, multiple times All-star Chris Webber, and swingman Lou Williams. Hence, Andre is a player who can add a lot of experience to any side.
Heat's Andre Iguodala places LeBron James in his top list
ADVERTISEMENT
Article continues below this ad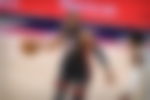 The 36-YO is turning 37 in a couple of weeks. He has been in the league for a while now and he knows who the best names from his time are and why. In a recent interview, he detailed his choices for the topmost leaders in the league. 
The veteran star expressed, "Obviously LeBron is one of them. Carmelo Anthony is really good and to see him playing back in the league; you know I felt for him because of the type of person that he is and how the players really respect him all across the league; Rajon Rondo is another one because wherever he goes is truly contagious on how he connects with the players on his team; Paul Millsap is another guy."
LeBron James and Melo came into the league in 2003 and are still going strong. On the one hand, Bron is leading the Lakers, while on the other hand, Melo has increased the bench strength of the Blazers. The other two names, Rajon Rondo (Hawks) and Paul Millsap (Nuggets), are from the batch of 2006, and they too are contributing as leaders. 
How is Andre contributing towards the Miami Heat and their cause?
ADVERTISEMENT
Article continues below this ad
Iggy is a three-time NBA Champion with the Golden State Warriors. Although he played the best basketball of his life with the Sixers where he spent eight seasons, he became better as an off-ball player later.  
2014-15 was also the first season in his life where he did not start even a single game. Still, one can't forget his NBA Finals 2015 performance against Bron's Cavaliers, where the GSW won 4-2 and Andre won the FMVP. Later in his career, the legend signed a two-year $30 million deal with the Miami Heat with a team option in 2021-22. 
As Andre himself added in the interview, "I really just try to give them as much feedback or encouragement or whatever positive vibes, but it's just something that's become natural and I was really fortunate to have some really good veterans my first couple of years in the league that set me straight and show me how to do it the right way."
ADVERTISEMENT
Article continues below this ad
All his career, Andre has been an unselfish player with great court vision and an ability to be physical while defending. These things, coupled with his advice to the young players, make him value for money.