NBA Championship Winning Coach, Who Has Been with LeBron James at 2 Franchises, Once Had to Apologize to the Lakers Star for "Clowning" Him
Published 08/09/2022, 9:00 PM EDT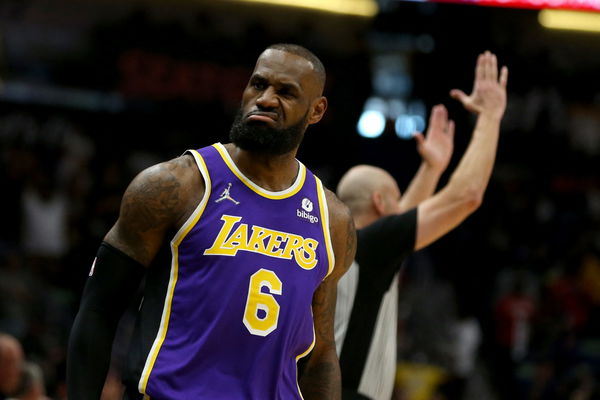 NBA championship-winning coach Phil Handy had to apologize to LeBron James after underestimating him during the regular season. In fact, Handy thought that the Lakers superstar didn't play hard throughout the season. However, LeBron James would go off in the playoffs forcing the veteran coach to admit his misjudgment.
LeBron James returned to Cleveland in 2014 after his stint in Miami. Phil Handy was working as an assistant coach for the Cavaliers at that time.
ADVERTISEMENT
Article continues below this ad
Meanwhile, King James' performance during the regular season failed to impress the veteran coach. In other words, he had started to underestimate LeBron's ability to impact a basketball game. However, Handy was about to receive a brutal reality check as the playoffs approached.
Phil Handy apologizes to LeBron James for doubting him
Los Angeles Lakers assistant coach Phil Handy revealed in an interview with former NBA star Gilbert Arenas how he misconstrued LeBron James during his stint as an assistant coach for the Cavs. As a matter of fact, Handy initially thought James didn't live up to the expectations that his name generated in the league.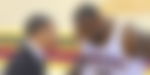 "Man, this dude don't play hard all the time," the three-time NBA champion coach revealed to Arenas his thoughts regarding LeBron James' regular season performance. "I was like-Nah, that's not it."
Meanwhile, the playoffs started. And LeBron magically changed gears to put on a surreal showing. As it turns out, Phil Handy couldn't believe the four-time NBA champion's drastic transformation. "After game 3 in the playoffs, I went to him and apologized." the Lakers coach admitted.
"'I gotta apologize to you man. I was clowning you during the regular season,'" he told LeBron.
On the other hand, James completely understood Handy's predicament. In fact, he went on to explain to his coach that he needs to go easy during the regular season to prepare himself for the postseason.
The Lakers in the upcoming season
However, Phil Handy and his newly recruited boss, Darvin Ham, face a difficult job next season. The Lakers failed to qualify for the playoffs last season with a star-studded side.
Watch this Story: Stephen Curry Net Worth: How Rich Is Younger Brother Seth as Compared To The NBA Finals MVP?
This season, the coaching staff face the uphill task of fixing a broken roster with limited trades during the summer. Under these circumstances, Phil Handy would certainly not mind the LeBron James from 2014 who completely shocked him with his performance.
ADVERTISEMENT
Article continues below this ad
ADVERTISEMENT
Article continues below this ad