NBA Coaches Compare Lakers Legend Kobe Bryant to Michael Jordan and LeBron James
Published 01/22/2021, 11:37 AM EST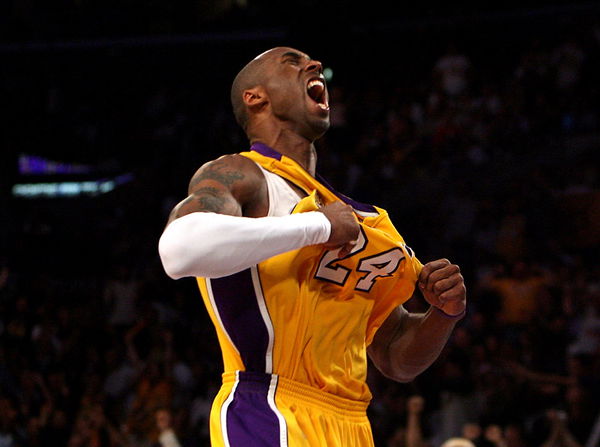 ---
---
There is one thing every NBA fan knows about Kobe Bryant is that he loves to win. His skills were one of the brilliant aspects of him, but there was also the work ethic that got him so much success. Ever since Kobe's passing last year, we've heard many of his former teammates and close ones talk about the Lakers' legend, sharing their favorite Kobe story. But what about his coaches?
ADVERTISEMENT
Article continues below this ad
Not many stories about his relationship with the coaches have come up. So, let's find out how their experience with him was over the course of so many years.
An uncanny resemblance to Michael Jordan
ADVERTISEMENT
Article continues below this ad
Hall of Fame NBA coach, Rudy Tomjanovich is currently a consultant for the Minnesota Timberwolves. However, the legend was also the coach for the Los Angeles Lakers for a brief season. Coaching Kobe was an extraordinarily unique experience for him.
Being one of the best team's coach, he had to focus on keeping the entire team fit. Little did he know that because of Kobe, even the assistant coaches needed to be in proper shape. "I've never seen a guy really go after it as hard as he does. He wears assistant coaches down just throwing them the ball. And he's doing all the running around and they're just passing it to him," said Rudy.
Kobe's competitive nature was visible in a defensive drill called 'Cut-throat'. "Every player would play defense on the other guys on the team. He wouldn't let anybody score on him. He had so much pride that he didn't let anybody score on him."
As per Rudy T, Bryant was just like Michael Jordan. "To have a player like that on your team, it helps you as a coach," he explained. "He's going to keep the level of competition just like Michael did."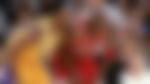 One defender not enough for Kobe Bryant
When Mike Brown took over after Phil Jackson as head coach, he was hired because of his success in leading LeBron James' Cleveland Cavaliers. So when Brown was with the Cavs, he revealed how hard it was to guard Kobe.
"With Kobe, you just get to a point where you hope he misses," confessed Brown. "There wasn't much you could do about Kobe defensively." Having coached both Bron and Kobe, Mike believes that the two had very contrasting similar leadership styles.
ADVERTISEMENT
Article continues below this ad
He revealed, "LeBron used to have the whole team over for dinner. They would go to his house and watch movies, card night, on the road, the whole team going to his suite. He does stuff with his teammates all the time that helps bring the unity in the group that's hard to find."
Whereas Kobe has a different approach. Brown said, "Kobe is good in a different way. Kobe is hard on his team, but that tough love at times would bring people together."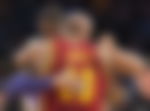 Brown couldn't stop praising him. He saw an intensity and focus in him that he didn't see anybody else. Of course, this showed in the amount of success he achieved in his career. More than that, the respect and support he got from his fans. He will always remain alive in our hearts.
ADVERTISEMENT
Article continues below this ad