NBA Draft 2021: Four Promising Guards Who Could Be on the Radar for the Los Angeles Lakers
Published 07/29/2021, 6:30 AM EDT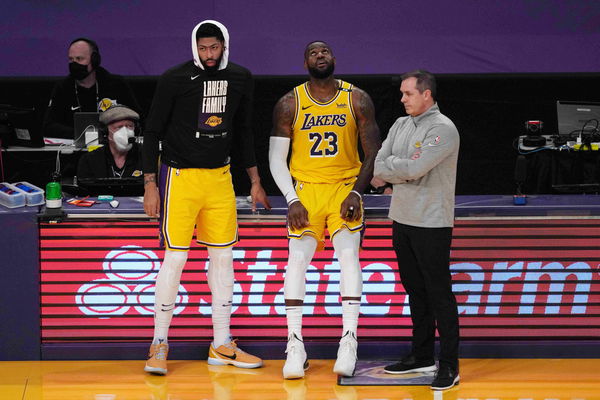 While the NBA Draft is always intriguing, watching young stars make their way into the big world of basketball, what catches our attention most is what the elite teams do with the draft. One such team, whose intentions are still unknown, it's the Los Angeles Lakers. But more than whom they want, what matters is what role do they need him to fulfill. Is it a big man? a power forward or a point guard?
As we all know, the best of the draft class will likely go to teams with top picks. From Cade Cunningham, Jalen Suggs, Jalen Green, and others. They're reserved for teams that landed up with the worst records in the regular season. So, when teams like the Lakers have the No. 22 pick, it's likely that who they need the most will be chosen before they even get a chance.
So, it eventually goes down to what kind of player does their roster needs the most. As per an Eastern Conference executive who was not authorized to speak publicly on the matter, "When you draft in the 20s, most teams are looking for talent. You can usually find point guards in the lower part of the draft, but every now and then you can find a big man that can be a rotation player."
ADVERTISEMENT
Article continues below this ad
If the purple and gold had a choice, they would go for a coveted big man. In fact, some NBA scouts have predicted that they're interested in Kentucky's Isaiah Jackson, a 6'10" forward-center. But they also anticipate that he will be long gone before their turn comes. Probably around the No. 14 pick, that's for Golden State Warriors.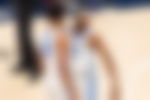 WATCH THIS STORY: Kyle Kuzma, Ben Simmons & Other Players Who Had a Nightmare Performance During the 2021 NBA Playoffs
Who can the Lakers go for?
If getting an impactful center is out of the question, which guard can they take? Chris Duarte, Jared Butler, Jaden Springer, and Ayo Dosunmu are players that have been linked with the franchise.
The 24-year-old Duarte might not be the youngest one in this draft class but his experience speaks for him. From being a great scorer to a great defender, the two-way player shot 42.4% from the arc and averaged 17.1 points last season.
Next up is Jared Butler, a two-way player who, as a junior, won the NCAA Championship. Despite facing some health issues that prevented him from working out for teams, the playmaker is expected to be a steal. He was also the runner-up last year for the best college player award.
ADVERTISEMENT
Article continues below this ad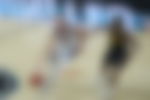 6'4″ shooting guard Jaden Springer might be just 18 years old but has a lot of perks to his game. In fact, his best quality is his defensive prowess. And finally, Ayo Dosunmu, who also brings scoring and playmaking to the table, with some decent abilities to defend.
Since the Lakers have previously made the most of their late picks, fans have faith they will choose wisely this time too.
ADVERTISEMENT
Article continues below this ad