NBA Draft 2021: Why Houston Rockets' Second Pick Might Be the Trickiest of Them All
Published 07/20/2021, 8:55 AM EDT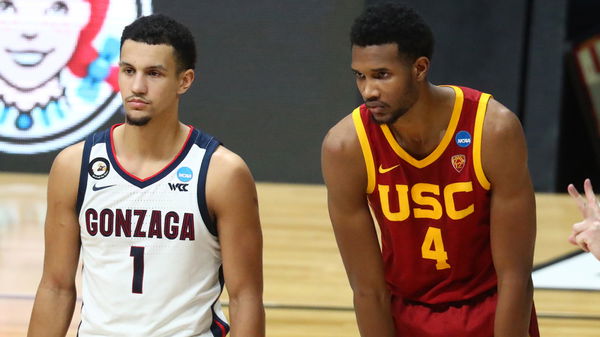 ---
---
The NBA Draft 2021 is touted as one of the best draft classes in recent memory. With multiple players like Cade Cunningham and Jalen Green who can become franchise cornerstones, a top pick in the draft is a blessing.
ADVERTISEMENT
Article continues below this ad
While the number 1 pick for the Pistons seems to be a fairly easy choice for Detroit who might end up with top prospect Cade Cunningham, the Houston Rockets might be in for a massive dilemma with their pick.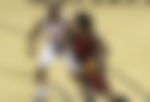 With players like Jalen Green, Evan Mobley and Jalen Suggs available, who should the Rockets draft in NBA Draft 2021?
ADVERTISEMENT
Article continues below this ad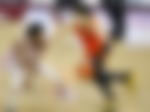 How does Evan Mobley fit the Houston Rockets?
This 2021 draft class has a number of world class prospects. While Cade Cunningham is the prospective number 1 pick, USC big man Evan Mobley is being touted as the possible second draft pick of the 2021 draft class.
Standing at 7'0″, Mobley is one of the most versatile bigs in the draft class. With an incredible defensive repertoire, Mobley has the potential to be an incredible shot-blocker. Although he shot 30% from the perimeter, he has a silky smooth jumper and can also pass the ball.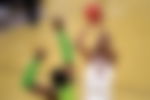 Given how the big man's role in the NBA has changed, Mobley has the perfect opportunity to make a name for himself if he is fit and he taps into his real potential. The 20-year-old's lanky frame might be a cause of concern, but given the skill set he brings, he can be a good addition.
But the Rockets already have a versatile big man in Christian Wood who impressed last season. While Mobley might be an able rotational player, it is unlikely that he will be given a starting role. Mobley might be a great addition to Rockets' frontcourt, but will the Rockets be willing to bring in another center despite having a promising center like Christian Wood?
How will Jalen Green fit the Rockets?
The Houston Rockets were one of the best teams offensively courtesy of an attacking maestro like James Harden. After Harden's departure though, the Rockets have lacked a consistent scorer in their ranks.
While Kevin Porter Jr. is showing potential, they might need another electrifying guard to complement the former Cavaliers' guard. Jalen Green might be the perfect solution for the Rockets.
Green who unlike other prospects, chose to skip college and rather became a part of NBA's Ignite program. While Mobley and Cunningham dominated other college players, Jalen Green was playing against much higher level competition.
The 19-year-old indeed is a walking bucket and also showed incredible promise. But he is definitely a project in terms of other skills such as passing and defending. One thing is clear, if Rockets sign Jalen Green, they will not only have a legitimate scorer, they will have a future proof guard rotation.
Given the skills Jalen Green has, he might develop into scoring beast who is a good defender. With experience in G-League, the 19-year-old might be risk worth taking for the Rockets, who might get their offense running with Green.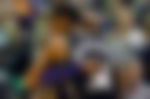 What if Rockets sign Jalen Suggs in NBA Draft 2021?
In the last NCAA tournament, Baylor might have won the title, but the favorites were undoubtedly Gonzaga. While their deep roster was the prime reason, one player from the lot stood out, Jalen Suggs.
Suggs, who stands at 6'4″ is an excellent all-round guard and at 20-years-old, is a top five prospect in the 2021 draft class. Be it his effective scoring or his incredible passing, Suggs can do it all.
Given his size, the 20-year-old is often able to contain opponents' best player. The Gonzaga guard might not be a scoring machine as Jalen Green, but certainly brings much more versatility to the side.
Suggs is also an excellent passer of the ball. With his vision, the 20-year-old often finds the open shooter and creates the best chances for his team. He is also an incredible passer of the ball in transition and can be a perfect pick and roll option for the team.
ADVERTISEMENT
Article continues below this ad
This can certainly be a big plus for the Rockets' offense which thrived in the Harden-Wood pick and roll last season. While Kevin Porter Jr. brings excellent scoring to the table, Suggs brings in a much more balanced output on the table. A backcourt duo of KPJ and Jalen Suggs is certainly balanced and is an intriguing prospect.
Mobley, Green and Suggs certainly are some of the most talented players in the 2021 draft class. This trio bring something unique to the table for the Rockets. Given the talent pool Houston have to choose from, they surely have a tough task ahead of them.
ADVERTISEMENT
Article continues below this ad
Top Lottery picks are rare to come by and for a rebuilding team, drafting the right guy is necessary. Who do you think the Houston Rockets will select in NBA draft 2021? Let us know in the comments section down below.