NBA Executive Reveals Outrageous Reason Why Lakers Will Struggle to Retain Talen Horton-Tucker in Free Agency
Published 06/30/2021, 11:13 AM EDT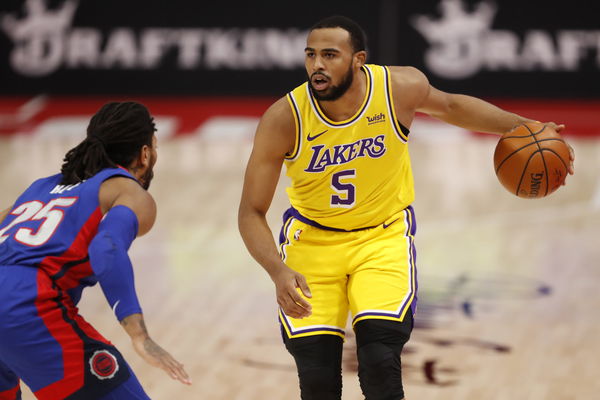 ---
---
The Lakers are arguably the most successful franchise in NBA. Their 17 championship banners and a multitude of retired jerseys hanging in the rafters at The Staples Center represent a proud history.
ADVERTISEMENT
Article continues below this ad
L.A. has always been a lucrative destination for free-agent superstars to build their legacy. In fact, big-time free agency signings proved to be the winning formula for the Lakers in the 2019-20 season.
LeBron James and Anthony Davis, both free agency signings for the Lakers carried the Purple and Gold to the promised land in the bubble. And had it not been for injuries to key players, they would have been right back this time of year!
ADVERTISEMENT
Article continues below this ad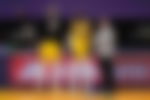 The Lakers opened the 2020-21 season as title favorites, as they came out of the gates with a 21-6 record. They looked in prime condition to represent the east, as injuries cost them the season.
Even with a major calf strain to Anthony Davis, LeBron held the Lakers together at the 2-seed in a Western Conference powerhouse.
That was before he himself went down with a high ankle sprain in Mid March while being the top candidate for MVP. In fact, it's been the case of a next-man-up mentality for the LakeShow through most of the season.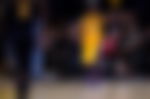 Rise of the THT stock
Injuries while gruesome, provided opportunities for role players like Dennis Schroder, Horton Tucker, Marc Gasol, and Montrezl Harrell to step up.
Timely performances from these players were key in holding the Lakers to a 12-15 record stretch without AD and James.
Talen Horton Tucker was a revelation this season. THT stepped up big-time as his numbers across categories improved. With a +/- of +14, his exploits increased from 5.7ppg/1.2rpg/1.3spg in 6 minutes a game in 6 games, to 9.0ppg/2.6rpg/2.8apg in 20 minutes a game across 65 games this year!
Even in the stretch that saw Schroder and LeBron, both primary ball handlers, miss games because of COVID protocols and injury, Tucker took on the role of facilitator.
While his passing ability is almost natural, his knack of creating his own shot and attacking the rim saw him earn big minutes.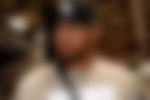 The Lakers have shown faith in the young star, refusing to trade him alongside other Lakers in a deal for Kyle Lowry at the end of the trade deadline. That level of faith will see his value skyrocket as he enters free agency soon.
The ball is in the Lakers court
An executive from a franchise in the Eastern Conference recently made a bold claim on THT, saying "I'd max him out." Analysts from major broadcasting and publishing houses have also bought into the narrative, as they believe that "Horton-Tucker can earn up to roughly $83 million over the next four years, but only if a team has the cap room to give him an Arenas rule offer sheet as a restricted free agent."
ADVERTISEMENT
Article continues below this ad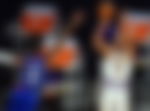 As the Lakers look to add some more star-power to their roster in this off-season, Horton Tucker will be in the thick of things, as rival teams believe he is a bonafide star in the making. The star entering his 3rd year has made a name for himself.
Tucker has also received heaps of praises from both James and head coach Frank Vogel in showing up in big moments. And while it is no secret that the Lakers will look to add a superstar to the LeBron AD duo, will they be willing to give up wonder kid THT, remains to be seen!
ADVERTISEMENT
Article continues below this ad
Watch this story – Most Controversial NBA WCF Ever: Kobe Bryant's Lakers vs Sacramento Kings