NBA Fans Fuming at 26 Year Old Star After Anthony Edwards' Wolves Suffer Series Ending Loss to Ja Morant's Grizzlies
Published 04/30/2022, 9:30 AM EDT

Follow Us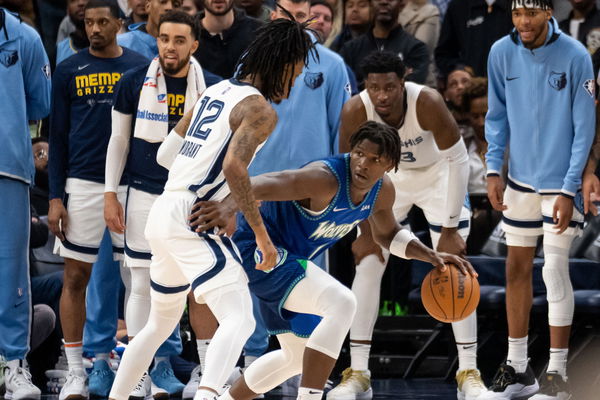 Anthony Edwards and the Minnesota Timberwolves season is officially over. They exited the playoffs after losing game 6 to Ja Morant and the Memphis Grizzlies at the Target Center. The Wolves will be kicking themselves as they blew another digit lead in an all-important game. And one star was crucified for his poor performance in the series.
The Wolves had high hopes for D'Angelo Russell to perform, but he failed to show up. Russell averaged 12 points on 33% shooting from the field and 38% from three-point range. He was ineffective in most games and the head coach removed him in the fourth quarter of game 6.
ADVERTISEMENT
Article continues below this ad
Many have asked Russell to be traded after another disappointing season. The Wolves have 2 superstars in Karl Anthony Towns and Anthony Edwards. They are in dire need of a leader and a floor general. They can combine a package around Russell to get what they want.
NBA Fans are livid with D'Angelo Russell after Ja Morant and the Grizzlies advance
The fans were not happy with Russell's performance. In the most important game of the season, Russell had 7 points and 4 turnovers. And that has been the case in this entire series. Here are the best reactions:
Who the fuck wants that bum after the way he just played

— Jason Lincoln (@VinoFiIipino) April 30, 2022
@Callystarr I hope we can put the DLO is >>> ANT argument to rest. I think we should all be able to agree that this is Ant's team now. DLO will be on his 5th team in a couple months.

— Ron Mexico (@ronmexicocan) April 30, 2022
Russell + Bolmaro to UTA; Conley + Clarkson to MIN

Russell + 2022 MIN 1st to NYK; Randle + Kemba to MIN

Russell to CHA; Rozier + Plumlee (or Oubre) to MIN

Russell + Beverley to MIL; Middleton + George Hill to MIN

— Anti_Wiper_Society (@AntiWiper) April 30, 2022
I get the sentiment but forever wolves rebuild is basically the death of this franchise in Minnesota. Kat was objectively good in games 4 and 5. He's got problems, but now he's just doubled his playoff experience. Bare minimum is sign at supermax and trade later

— Patrick Nelsen (@Pahht) April 30, 2022
Where are the Minnesota fans who say KAT is their best player again at???? 6. For. 19. When KAT tries to trash talk and carry a team: pic.twitter.com/Au8Eo9N5nE

— I Told Minnesota KAT Isn't That Good (@PRISMPodcast1) April 30, 2022
I've said J Randle for him will be discussed this summer.

— Thomas Goergen (@Tggoogs) April 30, 2022
Thoughts on McDaniels becoming the third guy for MN?

— Ed Elfmann (@betteroffEd) April 30, 2022
When Your coach wonders if he should keep Jordan Maclaughin down the stretch in a possible closeups playoff game.
Yep – time to go.

— Mb (@bez3_bez) April 30, 2022
How did the Wolves throw this series away?
The Wolves shocked the world when they took game 1 and they were ready to show that they were no pushovers. With the series tied 1-1, the Wolves had arguably one of their worst games in franchise history. They blew two 20-point leads in game 3 and they let the Grizzlies take the series lead. They did manage to win game 4 and make it all even.
But then in game 5, with less than 10 minutes to go, the Wolves blew another double-digit lead. They let Morant take over the game and hit the game-winner. And the same thing happened in game 6. The Wolves were playing great until the fourth quarter started.
ADVERTISEMENT
Article continues below this ad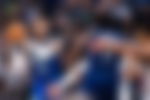 They had a 10-point lead at the start of the fourth, but they just couldn't hold on to it. According to many, it's not just the player's fault, but the coaching staff has been poor in this series as well.
WATCH THIS STORY: All you need to know about Gary Payton II
ADVERTISEMENT
Article continues below this ad
They let the Grizzlies go on a 21-0 run and there was no timeout called. The Wolves have a great young core, but they need the right players and coaching in order to become a contender.