NBA Fans Left in Utter Disbelief as Warriors Center Goes Off vs Luka Doncic's Mavs in WCF Game 2
Published 05/20/2022, 11:55 PM EDT

Follow Us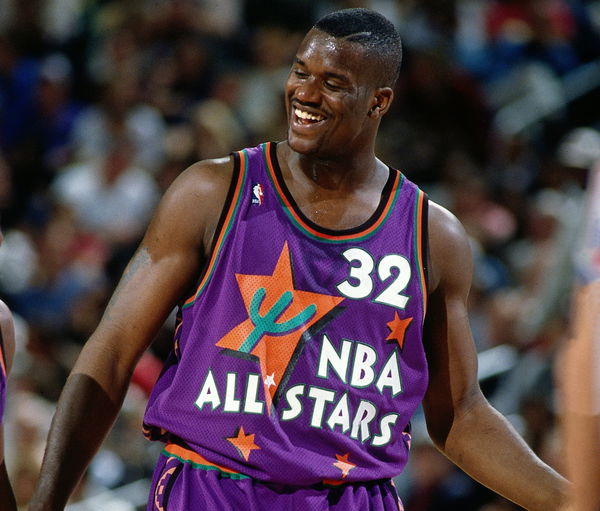 Great teams always find a way back into the fight. Likewise, the Golden State Warriors were able to curb down the Dallas Mavericks despite falling off in the first half. The Bay did not lose their cool after a slow first half. Being down by 14, it is tough not to falter in a series such as the WCF. However, the experience and never give up attitude of the Warriors powered them through to lead the series 2-0. However, NBA fans were left in shock as center Kevon Looney did most of the heavy lifting in the second half and even compared him to Shaquille O'Neal.
The Golden State Warriors made their intentions for this season clear in the regular season. With a blend of experience and young, hungry talents, all in place, Steve Kerr has done a marvelous job to get everyone on the same page. Likewise, they are making their mark, taking a 2-0 lead and inching closer to an NBA final appearance. Their grit was on full display in Game 2 coming back from a double-digit lead in the second half to take the game at home.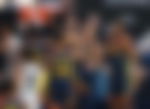 However, none of it would have been possible if Kevon Looney did not put up the performance of his career. Likewise, NBA Twitter went crazy and compared him to prime Shaquille O'Neal.
ADVERTISEMENT
Article continues below this ad
Looney channels inner Shaq as Warriors take 2-0 lead
The Warriors seemed to be down and out of Game 2 after getting themselves into a 14-point deficit. Luka Doncic and the Mavericks were hurting them with threes from all over the floor. However, the Bay isn't one to let go of a game so easily. The veterans came back with force in the second half and led an impressive comeback to steal the game away from Dallas. The three-time champions now sit on a comfortable 2-0 lead before heading to Dallas in hopes of winning on the road.
WATCH THIS STORY – 5 best Memes on Chris Paul Choking Yet Again in the NBA Playoffs
While Stephen Curry came up big yet again, it was the day of the role players. Looney proved he can be a great rebounder in the previous series. However, tonight he turned into the Big Diesel and had one of his greatest offensive nights. Looney turned out to be the major reason the Warriors could leap back into a game that seemed out of reach.
how does Kevon Looney look like prime shaq rn. ayton litterally played like ass vs that mavs defense. how is loony playing better than ayton💀

— Super Nova (@MannyeNova) May 21, 2022
Kleeber got looney looking like the shaq that carried Kobe

— zy (@__LilZy) May 21, 2022
Mavs making Looney looks like Shaq Ming rn. 😭

— Dary.PurchasesCards (@DaryRezvani) May 21, 2022
Looney MVP man, dude is Shaq

— Alex (@PrivilegedAlex) May 21, 2022
This game is fake ion believe it they got Kevon looney looking like prime Shaq

— zaire🙌🏾 (@_zaiire_) May 21, 2022
nah but why is kevon looney playing like prime shaq

— p💯 (@pxxsb) May 21, 2022
ADVERTISEMENT
Article continues below this ad
The Warriors saw all their major stars fire in Game 2 to seal the win. Unsurprisingly, Stephen Curry led the way with 32 points, 8 rebounds, and 5 assists while shooting 60% from downtown. However, the Mavericks were hit with a huge surprise as Looney took control. The big man amassed 21 points and 12 rebounds to help the Warriors get back. The Bay held Dallas to just 45 second-half points, winning the game 117-126.
However, Doncic did not go down without a fight. The Mavericks All-Star went off in a night that just wasn't meant to be his. He hit the Warriors with 42 points, 5 rebounds, 8 assists, and 3 steals in the loss. Jalen Brunson also gave it his all scoring 31 points, 7 rebounds, and 5 assists. But the bench came to be the big difference-maker. Dallas' bench added just 13 points to the mix while the Warriors piled on 36 points led by Jordan Poole's 23.
ADVERTISEMENT
Article continues below this ad
Falling behind 2-0 in the series, do you think the Maverick will be able to bounce back at home? Let us know your views in the comments below.
Edited By: Ajinkya Aswale