NBA Fans Roast Ja Morant for Consoling an Emotional Anthony Edwards After Comeback Win for Grizzlies vs Timberwolves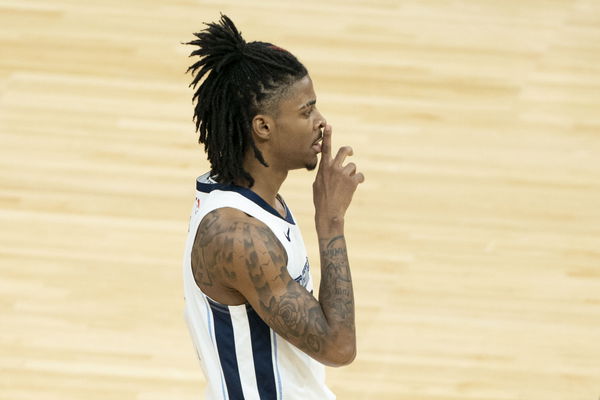 The Memphis Grizzlies have worked their way to the Conference Semifinals against the Golden State Warriors. While the Minnesota Timberwolves tried their best, Ja Morant and Grizzlies powered through, already having gained plenty of support from fans. However, not everyone seems to be celebrating online.
Morant, who scored 17 points in Game 5, stole the show online for a moment he shared with Wolves rookie Anthony Edwards.
ADVERTISEMENT
Article continues below this ad
Edwards has proven to be an asset to the Wolves team, growing his game over the months. He averaged 24.2 points per game in this series, hopefully looking for a stronger performance next season.
Ja Morant shares a moment with Edwards during Wolves-Grizzlies game
During the 114-106 game, Morant was seen approaching Edwards, hugging the other with one hand before moving away.
What seems to have caught fans' attention is Edward's expression, which did not change while Morant embraced him. Most users were convinced that Edwards was not interested in Morant's 'antics', which came after his first-ever playoffs.
Why is Ja acting like this isn't his first playoff series win…

— LeGOAT Fan ➐ (@hayescarroll_) April 30, 2022
Ja came into the league a year earlier and think he's a whole vet… that's crazy

— LDog661 (@MackDaddyLawson) April 30, 2022
morant isn't the future in my books

— 𝗝𝖆 ⌖ (@flawlesskash) April 30, 2022
Mostly, fans seemed to find it amusing that Morant was behaving like a veteran. Despite beating the Wolves in the playoffs, Morant and his team have a long way to go. As per fans, Edwards, who is just in his second NBA season, has a long way to go.
Of course, some fans supported Morant, who has led his team to this point.
Is this Morant's first NBA playoff win?
As mentioned, this is the first time Morant has led the Grizzlies to an NBA playoffs series win. Morant is averaging over 22 points this postseason and has been determined to advance this season. He led the Grizzlies to their second seed in the Western Conference, a result of their consistent performance.
ADVERTISEMENT
Article continues below this ad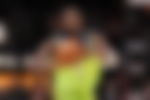 Anyone following the season is aware of Morant's value to the team ever since his debut. As his career progresses, no one can deny his prowess on the court.
WATCH THIS STORY: All you need to know about Warriors Hero Against Nuggets, Gary Payton II
ADVERTISEMENT
Article continues below this ad
On the other end, Edwards has also proven to be an icon in Minnesota. He has helped Karl-Anthony Towns in every way, emerging as a promising youngster in the NBA.
That being said, the Grizzlies will have to prepare to face Stephen Curry and his Warriors next. The first game is scheduled on Sunday, May 1, 3:30 PM EST.
Edited By: Ajinkya Aswale