NBA Finals 2021: Hall of Famer Don Nelson Explains Why DeAndre Ayton Gives Suns an Edge Over Bucks
Published 07/14/2021, 12:11 AM EDT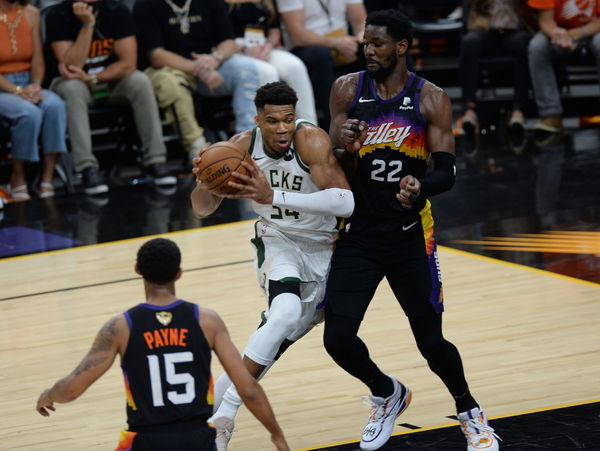 ---
---
A 3-0 hole was absolutely unacceptable to Giannis Antetokounmpo, so he did everything in his power to prevent them. Fortunately, the series is standing at 2-1 with the Phoenix Suns in the lead as both teams show how much they deserve to get their hands on the championship. The Bucks might have lost the first two games but have proved they can are no less than the Suns. However, it seems like Hall of Famer Don Nelson thinks the Suns' DeAndre Ayton will be their trump card.
ADVERTISEMENT
Article continues below this ad
DeAndre Ayton is the X-factor for the Phoenix Suns?
The burden to carry the Suns to their first NBA title on their trio has been unreal. It was most evident when Devin Booker, Chris Paul, and even DeAndre Ayton played more than 41 minutes in Game 2 to take them to victory. Although the point guards for both teams seem to be at par, Dan Nelson thinks it is Phoenix's center that will give them the upper hand to win the series.
ADVERTISEMENT
Article continues below this ad
In an interview, Nelson stated, "Both point guards in both teams are terrific. There's really not much of a difference between the two small guys. But I think the difference really is in their center. I think Phoenix has a big advantage there."
"In the style today where guys have to guard the roll and rebound and do all those things, I think phoenix has the perfect player that I've seen in a long time to do all of those things. I'm just excited to see who wins, I can't wait for the game to start."
WATCH THIS STORY: How Giannis Antetokounmpo's Talents Were Discovered, Why He Once Wanted to Leave the NBA & Other Fascinating Things You Didn't Know About the Greek Freak
Can they demolish the Bucks on their home court?
Game 4 will be in the Milwaukee Bucks' territory and they will do all they can to protect it. If they tie the series, the Suns will be pulled back one step from their dreams of a championship, instead of going forward.
ADVERTISEMENT
Article continues below this ad
Phoenix's offense has been excellent throughout their run this season. With fewer turnovers and elite passing, along with CP3 and Devin Booker's explosive scoring, they easily have the potential to cover.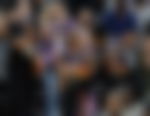 However, the Suns will be hoping for one thing. If Giannis gets as much support in dropping buckets as he did in Game 3, a tie is definitely in the books. So, will DeAndre Ayton stand up to Don's expectations and help Suns through it?
ADVERTISEMENT
Article continues below this ad