NBA Finals Game 2: Giannis Antetokounmpo May Be Setting Records but Cannot Win Without More Support
Published 07/09/2021, 2:01 AM EDT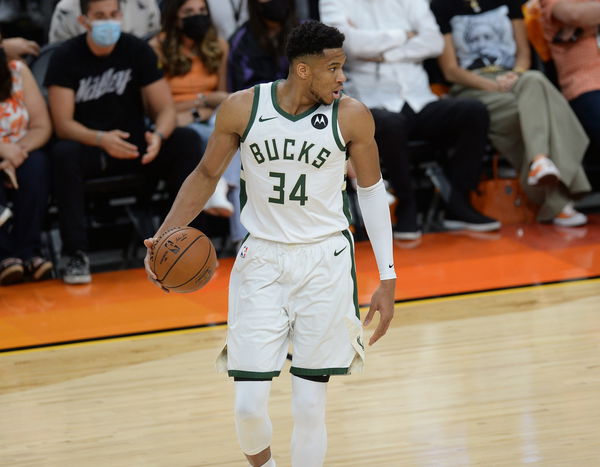 ---
---
The Phoenix Suns took a commanding league in the NBA finals as they went up 2-0. They won 118-108 as they will now head to Fiserv Forum for the next 2 games. The backcourt of Chris Paul and Devin Booker proved too much once again as they combined for 54 points. In addition, Mikel Bridges emerged as a dark horse scoring a playoff high 27 points. Giannis Antetokounmpo was the lone warrior for the Milwaukee Bucks tonight as he ended with 42 points.
ADVERTISEMENT
Article continues below this ad
Phoenix Suns never let the game go away from them. Whenever the Bucks cut it close, they would go on a fury of their own. Moreover, Milwaukee had a poor offensive showing tonight. Giannis Antetokounmpo was the only Bucks player with over 20 points or over 10 rebounds.
Additionally, the Bucks paid for their poor 3 point shooting as Phoenix torched them with 20 three pointers! Devin Booker scored 7 threes in his 31 point performance. Pat Connaughton led the Bucks from deep as he put in 4 three pointers.
ADVERTISEMENT
Article continues below this ad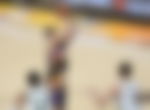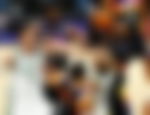 Giannis Antetokounmpo let down by teammates
It seemed like only the 'Greek Freak' was fighting tonight for his brothers. Giannis Antetokounmpo scored 20 of his 42 points in the third quarter alone and led the team in points, rebounds and blocks in the game. Unfortunately. the monster night went in vain as Milwaukee lost.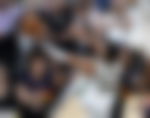 Khris Middleton was not feeling it tonight as he added just 11 points for the Bucks. He shot 5-16 and made just a single three pointer.
Milwaukee managed to knock down just 9 threes for the entire game. Surprisingly, except for Pat Connaughton, no one made more than 1 three pointer. Giannis made as many three pointers as Khris Middleton and Jrue Holiday.
Jrue Holiday did not contribute enough either as he ended with 17 points while taking 21 shots. While Giannis Antetokounmpo finished with 42, the remaining starters combined for just 43 points. Giannis did all this while having just 3 turnovers to his name.
Starters Khris Middleton and Jrue Holiday need to step up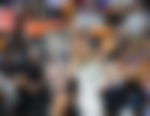 Brook Lopez was not aggressive again as he ended with 8 points. PJ Tucker was good as he played rough defense. Notably, Giannis shot 18 free throws in the game and made 11. Apart from him, it was just 2 Bucks who went to the line, Jrue Holiday and Jeff Teague.
ADVERTISEMENT
Article continues below this ad
Now heading home, Milwaukee needs to take both games and even the series. Starters need to get it going. Holiday needs to be aggressive by posting up more often, Middleton needs to shoot better and Brook Lopez will have to be a presence in the paint.
Teams with 2-0 lead in the NBA finals have gone on to win 88% of the times. Do you think Milwaukee Bucks can pull off a miracle at home and stun Phoenix?
ADVERTISEMENT
Article continues below this ad
WATCH THIS STORY–  Kobe Bryant Stats: Top Scoring Games Of Lakers Legend In Stories