NBA Free Agency: Kyle Lowry Shows Desire to Reunite With DeMar DeRozan at Miami Heat
Published 08/03/2021, 1:43 AM EDT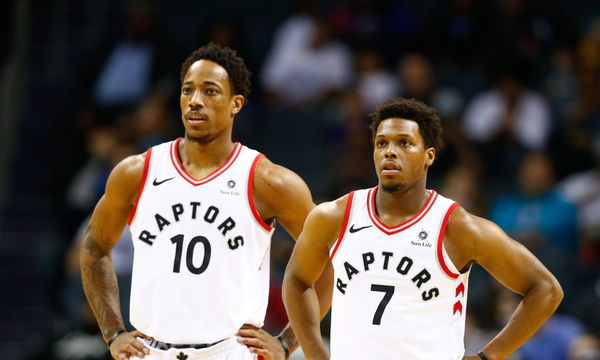 ---
---
The Miami Heat have started to make their moves during this NBA free agency. They signed the veteran guard, Kyle Lowry, from the Toronto Raptors. He will now play alongside Jimmy Butler and Bam Adebayo. They will hope to repeat their 2020 success and make a good run in the playoffs.
ADVERTISEMENT
Article continues below this ad
However, Kyle Lowry is trending for different reasons altogether. Everyone knows that DeMar DeRozan is now a free agent. He is Lowry's closest friend in the NBA. Now that the Lakers deal may be off the charts for DeRozan, maybe the Heat could open their doors to him.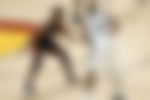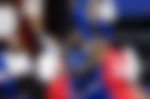 ADVERTISEMENT
Article continues below this ad
Kyle Lowry wants to team up with DeRozan again
Kyle Lowry hinted that he still wants to play with his friend, DeMar DeRozan. He liked a tweet that said, "who wants to see the reunion" of himself and DeRozan.
Lowry and DeRozan played together in Toronto for 6 seasons. They grew close in their time in Canada. Unfortunately, DeRozan was shipped off to San Antonio in a trade package involving Kawhi Leonard. Now, they have another chance to play together for the Miami Heat.
DeRozan is still on top of his game. The 31-year-old had an All-Star caliber season averaging 21 points, 4 rebounds, and almost 7 assists for the Spurs. Now, as he has the hunger to add a title to his name, he dove into the free agent market.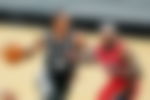 With other teams stacking up talent, it would be clever for the Miami Heat to add in more firepower to their lineup. However, can they make it happen after a Lowry trade?
Is DeRozan to Miami Heat possible?
The Miami Heat have reportedly signed Kyle Lowry for his desired $90 million for 3 years. Hence, this leaves almost no room for a DeMar DeRozan trade. The best they can do is offer him a mid-level exception, which would be around $10 million a year. However, that is an enormous drop from $27 million.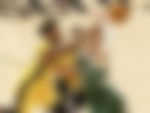 But, DeRozan stated he is willing to take a huge pay cut to join a good team as his main priority is winning. Now, with the focus of winning on his mind, the Heat could secure a deal for him.
ADVERTISEMENT
Article continues below this ad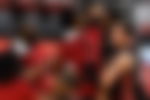 However, another catch that may be involved is that the Lakers will come into play if this happens. DeRozan's desire has been the Los Angeles Lakers. And, if he goes down to a mid-level exception, the Lakers can sign him as well. So, it will be extremely tough for the Miami Heat to sign DeRozan in this free agency.
ADVERTISEMENT
Article continues below this ad
Where do you want to see DeMar DeRozan play next season, Lakers or Miami? Let us know in the comments below.
WATCH THIS STORY-  Lakers Legends Who Changed Their Jerseys Multiple Times