NBA Free Agency: Richard Jefferson Trolls Los Angeles Lakers for Only Signing Veteran Players
Published 08/03/2021, 2:01 AM EDT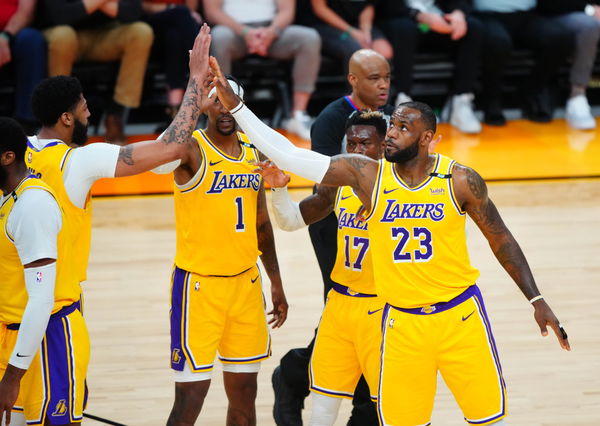 ---
---
The Los Angeles Lakers have been making moves, both in and out in this off-season. They acquired Russell Westbrook from the Washington Wizards and sent Kyle Kuzma, Montrezl Harrell, and their 2021 pick to the Wizards. Moreover, they sent Alex Caruso to Chicago.
ADVERTISEMENT
Article continues below this ad
Now, they are attracting attention for their recent signings of players like Dwight Howard and Trevor Ariza. The Lakers have 7 players who have guaranteed contracts, 4 of them are over 32 years old. In addition, they have 4 players over the age of 35. Notably, LeBron James, who will turn 37 in December.
Looking at this, LeBron's former teammate, Richard Jefferson, took to Twitter to troll the Lakers for signing the older guys.
ADVERTISEMENT
Article continues below this ad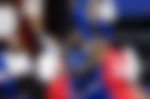 The Lakers currently have 7 players with guaranteed contracts on their roster, 6 of whom are 32 or older.
They also have 4 players who are 35 and older. They've never had a team with that many 35-year-olds in a season in franchise history h/t @EliasSports pic.twitter.com/Fo1OxVZxIk

— ESPN Stats & Info (@ESPNStatsInfo) August 3, 2021
Does Jefferson want a shot for the Lakers?
While clearly trolling, Jefferson sent out a tweet saying that he is ready to play for the Lakers. This was mainly a remark because the Lakers seem to be assembling old guys in their team.
Interestingly, as Dwight Howard turns 36, it means the Lakers will have 4 players 36 or older. This will turn out to be the most by any team since the 2016-17 Cleveland Cavaliers. i.e. A team where Richard Jefferson was one of the players who was over 36. Hence, he may be hinting at that as he wants a record to his name.
But, we can't say that the Lakers have not seen success in signing the vets until now. In 2020, they signed players like Dwight Howard, Rajon Rondo, and Jared Dudley- names that are all past their primes. However, they won the championship. So, maybe old guys is the way to go for the purple and gold.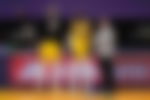 Richard Jefferson's NBA journey
ADVERTISEMENT
Article continues below this ad
Richard had a long NBA career as he spent 16 years in the league. He is mainly known for being a role player for the Cleveland Cavaliers. However, that is only towards the end of his road.
The New Jersey Nets drafted a young Richard Jefferson with the 13th pick in the 2001 NBA draft. This is where Jefferson spent his peak years. In his best season, he averaged 22 points, 7 rebounds, 4 assists, and 1 steal. He would consistently average over 15 per game for the Nets.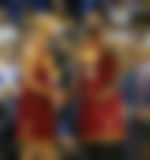 It was only in the latter stages of his career that he became a role player. His most memorable role was with the 2015 Cavs when LeBron James led them to a comeback from 3-1 down against a 73-9 Golden State Warriors. Jefferson retired in 2018, playing his last season with the Denver Nuggets.
ADVERTISEMENT
Article continues below this ad
WATCH THIS STORY- Lakers Legends Who Changed Their Jerseys Multiple Times