NBA Hall of Famer Charles Barkley Reveals the Inception Behind his Nickname 'Chuck'
Published 01/13/2021, 3:18 PM EST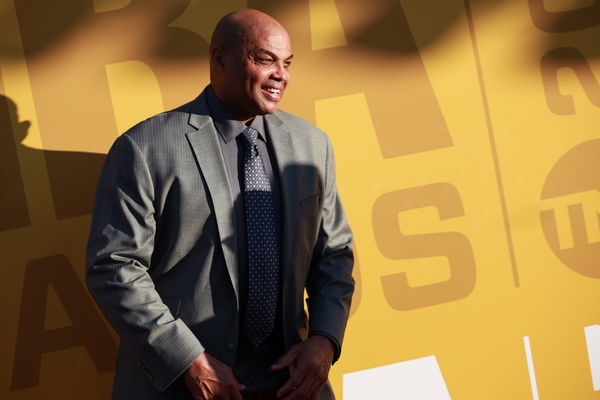 ---
---
Charles Barkley is one of the most famous personalities in the NBA. Barkley earned the nickname of 'Chuck' during his playing career, and the reason behind its inception is quite interesting! 
ADVERTISEMENT
Article continues below this ad
Charles Barkley got his nickname on his first day with the Phoenix Suns!
Barkley's close peeps hardly refer to him as Charles, and he often goes by his nickname. 'Chuck' is also one of the most loved household NBA names too! 
ADVERTISEMENT
Article continues below this ad
Charles Barkley was an outstanding player in his prime and was named the league's MVP in 1993 when he was with the Phoenix Suns. Now, the surprising part is that his Suns Head Coach Paul Westphal gave him the name 'Chuck!'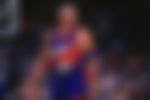 Barkley didn't have the nickname until he joined the Suns in 1992, and the 11-time All-Star recently revealed how the late Paul Westphal first called him by a nickname! 
MORE- WATCH: Shaq and Barkley Joke Around with Luka Doncic Post Win Against Nuggets
An awkward moment introduced Barkley to his new nickname!
The late Paul Westphal took over as the Suns' Head Coach in 1992 before the team signed Barkley. Westphal gave Barkley the nickname on the latter's very first day, but he was only introduced to it by one of the media crew members. 
"When I first got traded to Phoenix, he [Paul Westphal] was doing an interview and I was sitting around late,"  Charles Barkley said. 
That's when one of the other guys came up to the Suns' new signing and called him by his brand new nickname. The guy had to call Chuck multiple times with the name after which the Alabama native responded. 
"I say, 'My name is Charles, not Chuck'. He says, 'Oh Paul called you Chuck,' and I said, 'All right, from this day forward my name ain't gonna be [Charles]'. I had never been called Chuck until I got traded to Phoenix," reminisced Barkley. 
ADVERTISEMENT
Article continues below this ad
"I've never been called Chuck, and I say, 'Here from this forward anybody want to call me Chuck, it's all good'. And every time I saw him [Westphal], I told him that story," Barkley added. 
Just like that, the name stuck on to him indisputably! Barkley has been carrying the nickname for 29 years now, and it will never get old or unfamiliar ever! 
ADVERTISEMENT
Article continues below this ad