NBA Hall of Famer Isiah Thomas Details Why Kawhi Leonard is Irreplaceable For LA Clippers
Published 12/29/2020, 11:21 AM EST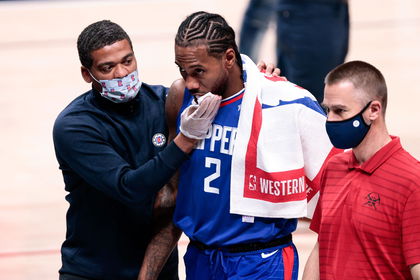 ---
---
After having a great start to the season, the LA Clippers embarrassed themselves against the Mavericks. Their superstar Kawhi Leonard was out due to an injury, but no one expected them to lose by 51 points!
ADVERTISEMENT
Article continues below this ad
In fact, they were down by 50 points by halftime, which is the biggest deficit at halftime in NBA history. They need to reevaluate their strategies moving forward and hopefully bounce back stronger from this terrible defeat.
Isiah Thomas talks about Kawhi Leonard and the Clippers
ADVERTISEMENT
Article continues below this ad
Following the 51 point defeat, NBA Hall of Famer Isiah Thomas shared his thoughts about Leonard's importance to the team. He was asked if anyone can replace what Kawhi brings to the table for the Clippers. To this he replied,
"Well, no one can really replace what Kawhi [Leonard] brings to the table offensively and defensively. What Kawhi brings to the table offensively is he's able to get those mid-range and close high percentage shots, that you need when you need a bucket. And defensively, he's able to lock down your best player like a Luka [Doncic]."
Like Isiah Thomas explained, Kawhi is one of the best two-way superstars in the league. Losing him, even for a few weeks, is a big blow for the Clippers. But once again, losing by 51 points is unacceptable for a team, especially one which is aspiring to become an NBA champion.
The Clippers need to figure out a way to perform at least at a decent level till the time Leonard is back. Paul George needs to step up and be a leader for the team while Leonard is recovering.
Can the LA Clippers sustain without Kawhi?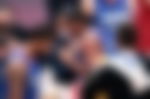 In the last season, when Kawhi and George joined forces, they were expected to make the Clippers instant champions. However, come playoff time, due to Paul George's abysmal performance, the organization once again missed their chance to make it even to the Western Conference Finals.
ADVERTISEMENT
Article continues below this ad
But it was a blessing in disguise for them, as it helped them come to a realization that they are not unbeatable. So this season many expected them to have a redeeming season and make a deep playoff run.
However, with Kawhi gone for the next few weeks, the team is looking shaky and honestly in an awful shape. They might go down the same path as last year unless Paul George shows up and proves himself to be worthy of that humongous extension he signed this offseason.
ADVERTISEMENT
Article continues below this ad
What are your thoughts on the LA Clippers? Will they finally become NBA champions this year?