NBA Insider Adrian Wojnarowski Explains How Lakers' Desperation for a Point Guard Could Lead to Dennis Schroder Staying
Published 07/25/2021, 10:50 PM EDT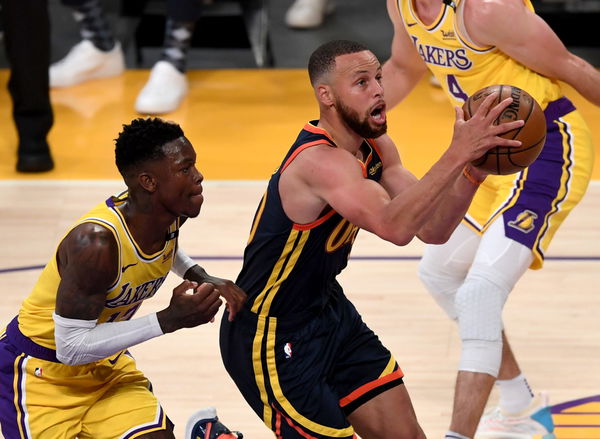 ---
---
Last year, while the teams like Milwaukee Bucks, Brooklyn Nets and Phoenix Suns worked the off-season to their advantage, the Lakers mostly lost. Now, the LA-based franchise is desperate to right that wrong and construct a better roster.
ADVERTISEMENT
Article continues below this ad
From a pessimistic point of view, the 2021 trade season will be crucial for the Lake Show because they can no more count on LeBron James staying 100% fit. So this pushes the talks around Dennis Schroder to become a major make-or-break decision. What can one expect as a Laker fan?
ADVERTISEMENT
Article continues below this ad
Dennis Schroder might still get to be in Golden and Purple
Earlier, the news was that the Lakers might part ways with Dennis Schroder because the latter won't agree on any contract below $100 million. However, a recent development pits Rob Pelinka into difficult terrain.
As per popular Sports Columnist Adrian Wojnarowski, "He [Dennis] turned down that 4-year $80 million extension, which was the most Lakers could offer during the season. Knowing that he has more out for him in free agency, you have teams like Chicago and New York with cap space, New Orleans trying to create the cap space, perhaps Dallas in that mix."
Notably, Dennis the Menace missed 11 games in the last season and hence his performance could never stay consistent. But Adrian had some sympathy for the point guard, given the last season was rather special.
As the 52-YO added, "Remember he had Covid and was out for 10 days and not in the gym and sick and then showed up to play in the playoffs. The performance wasn't there, but we saw plenty of players in the league that went through it… They traded for him from Oklahoma City a year ago with the idea that they'd re-sign him. They can not replace him if he leaves."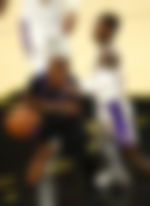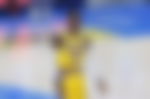 Who all can the Lakers replace Dennis with?
Well, the thing with the Lakers is that they want a point guard that can quickly become the third option in the team after their star duo. They'd also want the player to be exceptional at shooting because that is one weak area for them. 
Now, the names like Chris Paul, Mike Conley, Kyle Lowry, Derrick Rose, Spencer Dinwiddie, and Lonzo Ball are on the top of the possible replacements. While LeBron would love to have CP3 in the squad, it's still early to say that mega-deal can happen. Mike can be a better prospect than Lowry given he is younger and has more years to give. 
ADVERTISEMENT
Article continues below this ad
But Adrian does see a problem here. As he stated, "They've literally offered Kyle Kuzma and KCP to almost every team I've talked to in the league. That's not going to get them back a point guard of Dennis's stature. There's a deal to be made for him to stay with the Lakers. Shroeder is a player who moves the needle."
ADVERTISEMENT
Article continues below this ad
So it is not about who the Lakers want. In fact, it is much more about who they can possibly get. So what do you think, which option seems the most likely? Help us learn in the comments below.
Watch this story – List of Point Guards the Lakers Will Keep an Eye on This Off-Season