NBA Insider Analyzes the Best Option for The Lakers To Improve Their Roster in LeBron James and Anthony Davis' Absence
Published 03/24/2021, 3:00 PM EDT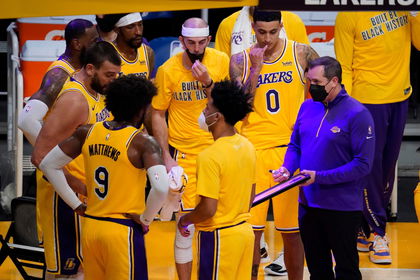 ---
---
The Los Angeles Lakers have had a lot of trouble as the season has progressed. From how they started off as one of the top teams in the NBA, they are now sliding down in the Western Conference, now that injuries have hit their star players. First, it was Anthony Davis with his calf injury that has him sidelined, and now LeBron James too.
ADVERTISEMENT
Article continues below this ad
Unlike last season, there is a lot of noise around the Lakers making some moves before the trade deadline. Well, it makes sense because they need to keep their position intact if Bron and Davis remain out. So, NBA Insider, Adrian Wojnarowski has some insights on what the Lakers might be doing before the deadline.
Will we see any trade moves with the Lakers?
ADVERTISEMENT
Article continues below this ad
On the 'Dan Patrick Show', Adrian Wojnarowski talked about the Lakers' thoughts with the deadline inching closer. "Well, they've wanted to get certainly more size. And they may not be able to do it in the trade market," said Woj.
He gave an alternative to this and stated, "The buyout market might be the place where, obviously, the Lakers can improve without having to give anything up. Because if you're going to make a trade, you want to be able to improve and you can't always do that when you're giving something up."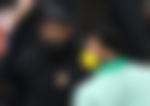 Potential candidate in the market?
Woj confirmed rumors and opened up about how Andre Drummond is one of their options. "So Andre Drummond in Cleveland… If he ends up getting a buyout and not moved at the trade deadline, which is unlikely because of his contract. If he gets into the buyout market, he certainly is somebody they are focused on and want to bring in and can become their starting center," explained Woj.
ADVERTISEMENT
Article continues below this ad
No one knows what the Lakers are going to end up doing. But all they can do is be aggressive in ensuring that they improve their roster at any cost. Just like they were during the offseason and pulled off some great moves.
However, only time will tell whether the Lakers will risk bringing another player in? Or will they go with waiting it out till LeBron and Davis come back and make their life better?
ADVERTISEMENT
Article continues below this ad
Read also- Coach Frank Vogel Does Not See Lakers Making Changes Ahead of the Trade Deadline