NBA Insider Explains How Kyrie Irwing and Kevin Durant Became "Pseudo GM" for Nets Inspired by LeBron James
Published 07/16/2021, 1:21 PM EDT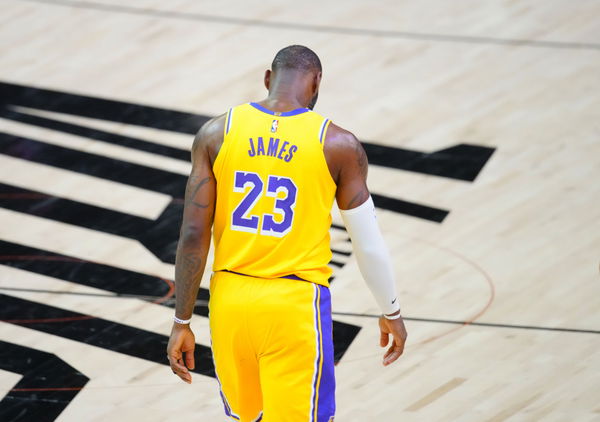 ---
---
The sport of basketball has grown and evolved by leaps and bounds over the years. From having one or two megastars whose teams would dominate the league, to finding an X-factor player in every single side, the sport has come a long way. Now, every setup has a deadly duo! LeBron James, Steph Curry, James Harden, Kawhi Leonard, Giannis Antetokounmpo and so many more; these names merely account for a minute percentage of the big game players. It is very difficult to find a weak link in any NBA side; such is the quality that America's premier basketball league presents.
ADVERTISEMENT
Article continues below this ad
READ ALSO: Was Giannis Antetokounmpo's Block Better Than LeBron James? Five Greatest Blocks in NBA Playoffs History
Adjusting to the change of times, teams have shifted to a common practice of building their teams around players. Each squad acquires a player who will be the key to their success, and then players who will revolve around the key signing. These players will be the ones who can gel well with the influential man and make sure that he can shine for the team. A common term given to such players, who tend to be the heart of the team and influence all its decisions, is a pseudo GM.
ADVERTISEMENT
Article continues below this ad
LeBron James set the tone for pseudo GMs?
A notion that is going around is that LA Lakers star LeBron James is one of the main men who acts as the anchor of his side. Sure, he has good reason to think so; his numbers speak for themselves. But the argument is that James takes all the major decisions for the side, and players often get undermined in the process.
WATCH THIS STORY: Jayson Tatum's Poster Dunk on LeBron James, Allen Iverson's Iconic Crossover on Michael Jordan, Other Instances When Rookies Made a Fool of NBA Superstars
ADVERTISEMENT
Article continues below this ad
Renowned writer and analyst Matt Sullivan believed so too. "I think people are scared of superstars. And obviously LeBron kicked off the player empowerment movement and this kind of player as pseudo GM thing, where you'd pick up a ring chaser here and a cheap guy there and get the final say.
"That much has not changed and I think Kyrie took that playbook from LeBron, and KD picked it up from his various super teams and superstar teammates. But the Nets were kind of ready for it," he said with the belief that more players are following in LeBron's footsteps.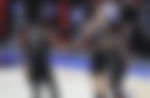 What do you think of the pseudo GM theory and approach? Do you think it is a positive sign when one player takes responsibility and is the guiding force of the team? Or does that make the player bigger than the team, thus hampering the stability? Make your thoughts known in the comments.
ADVERTISEMENT
Article continues below this ad