NBA Insider Gives Detailed Analysis on How LeBron James' Absence Might Impact Lakers' Trade Moves
Published 03/22/2021, 6:30 PM EDT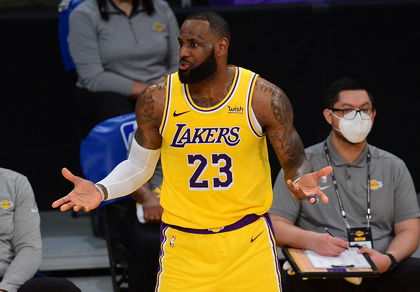 ---
---
It's just been a series of bad news for the Los Angeles Lakers. Their chances at getting the second straight title seem further and further away, and if they do want to remain in title contention, bringing in another player would be the biggest help for them.
ADVERTISEMENT
Article continues below this ad
First, it was Anthony Davis who went down because of his Achilles injury. Although not as serious, Davis hasn't been back to play with the Lakers since he was sidelined a few games before the All-Star weekend. After that, it looks like there has just been a domino effect.
While the purple and gold still had LeBron James to bank on, that pillar has also vanished. During their matchup with the Atlanta Hawks, Bron ended up rolling up his right ankle and despite an attempt to stand up and hit a three-pointer, he could not continue to play on.
ADVERTISEMENT
Article continues below this ad
Now, the Lakers are in a predicament. With no scheduled timeline for his return, they must figure out a way to maintain their standing in the Western Conference and not slip further down.
They are currently fifth in the West with a 28-15 record, and this might deteriorate if they don't take action.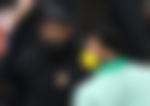 How does LeBron James' absence impact the Lakers?
With the trade deadline inching closer, is it probable that Bron's absence will play some kind of role in the Lakers' decisions. NBA Insider Adrian Wojnarowski has an answer to this question.
"I don't know if it impacts because they're going to get both guys back. And they have to build a team and make moves that are designed for the long term, not for a short stretch of time," stated Woj. He also gave a better alternative as to what they should do.
"The Lakers have been active in the trade market. But I think for them, the buyout market after the trade deadline is where they could really impact because then you're adding players, not having to lose anyone in a trade, or have to trade out assets. Certainly, Andre Drummond remains a real big target for the Lakers."
ADVERTISEMENT
Article continues below this ad
The Los Angeles Lakers need to tread lightly before they make any decisions. They need to surround their moves around the possibility of Davis and LeBron returning and even if they don't return. Do you think they can continue to be one of the top teams of the West?
Read also- WATCH: LeBron James and Anthony Davis Come Support the Lakers Despite Being Sidelined
ADVERTISEMENT
Article continues below this ad