NBA Insider Lays Out How Lakers Are Worried About Team After LeBron James Injury
Published 03/22/2021, 3:30 PM EDT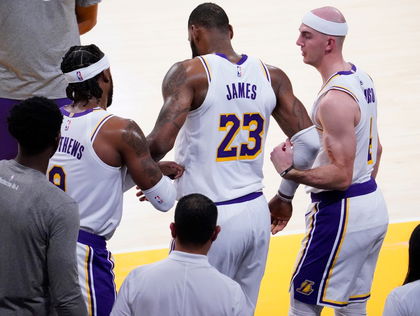 ---
---
LeBron James just had the worst thing happen to him this season. The reigning Finals MVP finally buckled under the load he had been carrying all-season and injured his ankle. LeBron rolled his ankle in the Lakers game against the Hawks and has been ruled out for 3-4 weeks with a high-ankle sprain.
ADVERTISEMENT
Article continues below this ad
With Anthony Davis also being a few weeks from being able to return, the Lakers are in a tough spot. Their two superstars are out and the team is at risk of getting exposed for their lack of depth. The Lakers could also lose games as the Western Conference seeding race seems to tighten up. Adrian Wojnarowski has explained how the Lakers are in a tough spot now.
ADVERTISEMENT
Article continues below this ad
"LeBron has shown a tremendous capacity to recover from injury throughout his career, but this certainly leaves the Lakers in a very difficult position. Not only having LeBron James out, but certainly Anthony Davis who continues to recover from that calf injury. He isn't expected back at least before the end of the month. The Lakers head into Thursday's trade deadline already looking to address some needs like size and shooting."
LeBron James: Will he come back to a different team?
ADVERTISEMENT
Article continues below this ad
LeBron James will definitely not be playing again before the NBA trade deadline. His injury will also go over the buyout period, which means all player movements will be stopped by the time LeBron returns. If the Lakers are making any changes over this period, LeBron will have to establish new chemistry with some possible new teammates.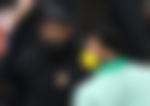 The Lakers still have two roster spots open and their eyes on players like LaMarcus Aldridge and Andre Drummond. However, there are a lot of contenders looking to get those players as well. Outside them, there is always the possibility that LA brings DeMarcus Cousins back, who didn't play a single minute for them last season before getting cut.
ADVERTISEMENT
Article continues below this ad
The Lakers cannot stay stagnant this season. With LeBron and AD both out, it has exemplified the struggles that LA has cornered themselves into. Changes are necessary, or else this team could say goodbye to their dreams of repeating as NBA Champions.