NBA Insider Makes a Surprising Revelation About Giannis Antetokounmpo and Damian Lillard
Published 12/23/2020, 2:01 PM EST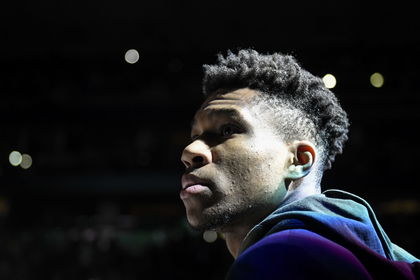 ---
---
Prior to Giannis Antetokounmpo finally signing the supermax contract with the Bucks, there was a lot of chatter around his future. Many believed that the Greek Freak was on his way out of Milwaukee. The biggest reason behind this speculation was Giannis delaying his signature on the dotted line.
ADVERTISEMENT
Article continues below this ad
However, in the end, Giannis stayed with the Bucks. Not only proving his loyalty, but also his commitment to bring an NBA title to Milwaukee.
Giannis and Dame – Good players, better friends?
ADVERTISEMENT
Article continues below this ad
Despite Giannis staying with the Bucks, Chris Haynes has made a surprising revelation about the Greek Freak.
"If the [Bucks] didn't make the necessary moves to make Giannis feel comfortable, I believe there was a team that he would have considered leaving for, and that team is the Portland Trail Blazers."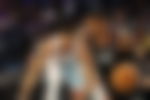 While the Blazers' name could come as a shock for most fans. Haynes backed up his news with a solid reason. "Sources have told me that Giannis and Damian Lillard, they've gotten really close over the last few months. And they were talking about working out together."
Working out together with other team players' is not something unusual for NBA players. But in Giannis' case, this is a rare occurrence. This could mean Giannis and Damian Lillard might have actually thought about teaming up together.
Was the Giannis Antetokounmpo to Blazers move a real possibility?
If Giannis and Dame joined forces, they would have formed a formidable duo. Giannis attacking the paint coupled with Dame's insane 3-pt shooting ability, it would have been a sight to behold.
Chris Haynes also mentioned how Giannis has turned down working together with other significant players such as LeBron James.
"I want to explain how important that is to people out there. Giannis doesn't workout with anybody that's not on his team.  He doesn't do that.
"He's turned down workouts with LeBron James and turned down being part of the Space Jam 2 movie. He doesn't do that. Him and Dame were supposed to work out."
This revelation is quite crucial for this report by Chris. He further explained what could have gone down between the two if they did discuss the prospect of playing together.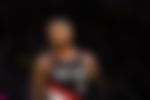 "I'm trying to be careful how I'm saying this, I don't want to get to saying it's recruiting. But I think sources have told me that both of them were talking with each other about the possibility of what it would look like playing with each other, you know, when their contracts allowed so.
ADVERTISEMENT
Article continues below this ad
"I believe Dame was trying to tell Giannis about what it would look like him playing in Portland and same, vice versa — Giannis trying to tell him what it would look like him playing in Milwaukee."
All said and done, Giannis Antetokounmpo stayed at bay and now has only one goal. He wants to win the NBA title with the Bucks and knowing him, he would give it his all.
ADVERTISEMENT
Article continues below this ad
As for Damian Lillard and the Blazers, they are a terrific team. But at times it feels like they are missing a piece or two in their quest for the glorious Larry O'Brien trophy.