NBA Insider Reveals Details of Rift That Plagued Luka Doncic and Dallas Mavericks
Published 07/17/2021, 4:33 PM EDT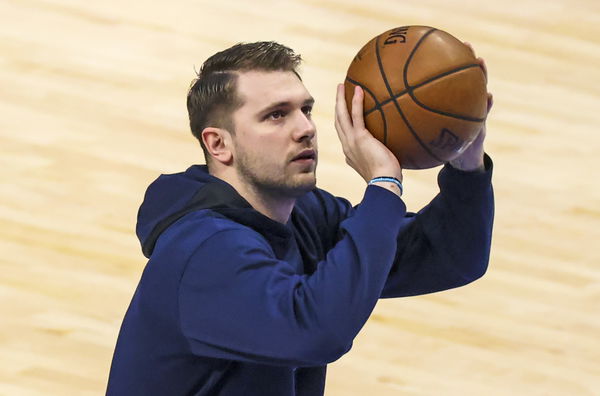 ---
---
Slovenian superstar Luka Doncic is the single greatest thing to happen to Dallas, since Dirk Nowitzki's championship season in 2011. Dallas really lucked out in the 2018 draft, as they traded Doncic for Trae Young on draft night.
ADVERTISEMENT
Article continues below this ad
And since his NBA debut, there remains no doubt, that the former Rookie of the Year will soon be an MVP and NBA champion. 
Doncic, after being unable to get past the 1st round in his first 2 playoff appearances, despite balling out, will look to Mark Cuban and the management this offseason for some drastic roster changes.
ADVERTISEMENT
Article continues below this ad
Luka Magic has been almost LeBronesque, averaging a triple-double in a playoff career spanning 13 games, all against the L.A. Clippers. 
Dallas and L.A. matched up well on paper, given the shooters and complementary stars around Doncic and Leonard. But, contrary to the Clippers, the remainder of the Dallas Mavericks roster failed to show up.
Luka Doncic remained the lone warrior as he recorded 35.7ppg/7.9rpg/10.5apg taking a loaded Clippers roster 7 games.
Luka Doncic first 8 playoff games:

42-7-9
28-8-7
13-10-10
43-17-13
22-8-4
38-9-9
31-10-11
39-7-7

He is averaging 32/10/9 on 50% shooting. pic.twitter.com/dZj7YeAtz0

— StatMuse (@statmuse) May 26, 2021
The Luka Doncic – Rick Carlisle rift
Throughout the past 2 seasons, especially following repeated playoff burnouts, the tension in the Mavs camp ought to have been running high. And given Luka's relationship with Carlisle, the axing was only a matter of time.
Senior NBA Insider Chris Haynes via the Dan Patrick Show recently gave his take on the tension that boiled over in Dallas. He said, "It was a poorly announced secret that Luka didn't really get along with Rick Carlisle."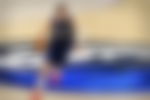 Haynes further added that "It was within league circles. We heard that throughout his tenure. Rick Carlisle is a coach who wants a lot of control. And he's given control to Luka because he's such a great, phenomenal player.
"But he's used to controlling the offense, controlling defense, calling sets and he had to allow Luka to have more reign being the player that he blossomed into."
Haynes concluded his take by saying, "But, those 2 guys, it was never just pure bliss with those 2 guys. I don't have any information to say that Luka needed Carlyle to be out to stay there, but it wasn't a secret that they made this decision.
The Doncic Cuban Dynamic
Doncic is bound by a contract that will see the all-star remain in Dallas till 2022 when he becomes a restricted free agent. Given Luka's value to the franchise, is Mark Cuban willing to go the yards to keep him in Dallas?
Doncic and Cuban's relationship remains stronger than ever. Clearly, Mark's got a way with European basketball superstars!
ADVERTISEMENT
Article continues below this ad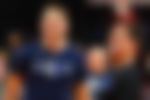 In an attempt to start afresh, Mark Cuban also got the 2011 championship band back together. After he recruited Jason Kidd as the new head coach, he then appointed Dirk Nowitzki as a special advisor.
Cuban is clearly pining for a win-now approach, as he looks to nurture the existing Dirk-like talent in his backyard.
ADVERTISEMENT
Article continues below this ad
Watch this story – Luka Doncic, Rudy Gobert & All Other NBA Players Competing-For A Gold At The Tokyo Olympic Games