NBA Insider Reveals How an 'Orlando Bubble' Type Situation Might Arise this Season
Published 01/13/2021, 12:15 AM EST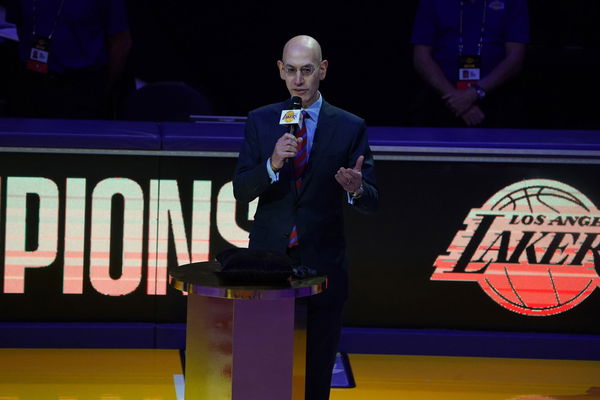 ---
---
In light of the coronavirus cases rising within the NBA, the league decided to postpone certain games, keeping in mind health and safety protocols. They postponed games like the New Orleans Pelicans versus Dallas Mavericks, and then the Boston Celtics and Chicago Bulls matchup. Now, the Utah Jazz vs Washington Wizards game has also been postponed.
ADVERTISEMENT
Article continues below this ad
What are the current NBA rules?
Unlike last season, the NBA tried to bring back some normalcy and conduct games like they always do, but without an audience and social distancing and safety rules kept in place. Initially, even though players showed some discontent over the season starting so soon, not going to the Bubble must have been a relief.
ADVERTISEMENT
Article continues below this ad
Now, new rules state that both symptomatic and asymptomatic players who test positive for COVID-19, need to sit out for at least 10 days and get a green signal from health screenings before they can return to play. In fact, symptomatic players need to get rid of all the symptoms before they can come back to the court.
Certain social activities like going to clubs, gyms, and events that consist of more than 15 people is also a violation. However, it looks like these protocols are not working. Players have started to test positive for COVID-19, as a result of which games are being postponed.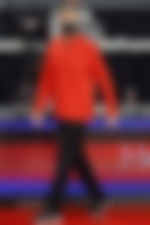 Can there be another Bubble situation?
Last year, the NBA figured out a way to continue the season by setting up a Bubble situation. This kept the players completely physically cut off from the rest of the world. But this new 2020-21 has players traveling back and forth from one place to another.
In fact, Chris Haynes from Yahoo Sports has some inside information on the matter. He revealed, "I am currently having a couple of text conversations with a few prominent NBA players. And both of them are sharing their frustration with how soon they were told to get back to work, which was December 22. Somebody said, 'Get the money' is what they told us. But everybody's scared to write what we should have did, how firm we should have held."
ADVERTISEMENT
Article continues below this ad
Haynes also relayed some bad news and wrote, "Another star player texted me and said, 'We may have to go back to a Bubble.'
ADVERTISEMENT
Article continues below this ad
From the looks of it, nothing can be ruled out. It is a worrying situation to be in for the players. Will the NBA go into hiatus once again? Or they find another way to deal with it?