NBA Insider Reveals Major Problems Coming up for Brooklyn Nets After Kevin Durant Row
Published 02/07/2021, 7:30 AM EST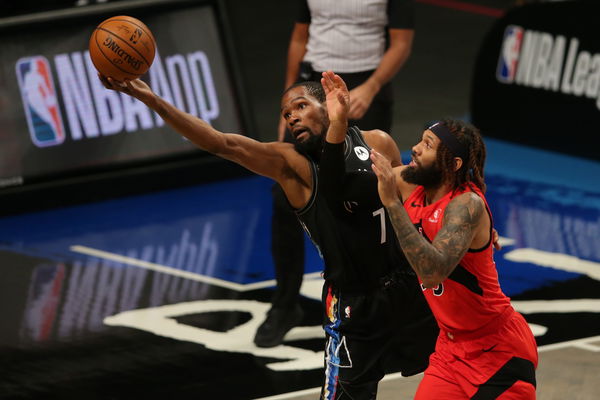 ---
---
The Brooklyn Nets' progress might be in danger now. After a lot of highs and lows this season, the Nets had finally landed themselves in the top three teams of the Eastern Conference. However, all of this changed after their game with Toronto Raptors, as one of the key players of their lineup, Kevin Durant, might be missing from games for a while.
ADVERTISEMENT
Article continues below this ad
Is this a cause for concern for the Nets?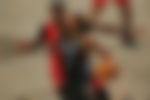 What happened against the Raptors?
ADVERTISEMENT
Article continues below this ad
Players in the NBA this season have been testing positive for the coronavirus sporadically. Unfortunately for the Nets, Kevin Durant has landed himself in quite a bit of a pickle. Adrian Wojnarowski explained the situation in detail on ESPN.
"There was an associate of Kevin Durant, someone he had spent time with and had been around earlier today, who returned an inconclusive test for the coronavirus," he stated. "Initially, the Nets and the league pulled him about 15 minutes before tip-off but because the test was inconclusive, the league allowed him to go back into the game shortly after tip off.
"And then when the individual later in the evening returned a positive test for the coronavirus, then Kevin Durant was pulled out of the game. And now Kevin Durant goes back into contact tracing. They'll spend time evaluating the amount of time he spent, the proximity to this person," he explained.
Should the Brooklyn Nets have not played that game?
He reminded everyone, "It cost him four games about a month ago in contact tracing. He had the virus back in March. Still had the antibodies for it a month ago."
ADVERTISEMENT
Article continues below this ad
However, like everyone else, he shed light on some questions being raised by James Harden and the Nets. "If Kevin Durant was in the locker room with his teammates after potential exposure to that individual. Should the Nets have played that game at all? So these are all questions that I think they're going to have to work through with the league."
The Nets ended up playing with the Philadelphia 76ers and lost 124-108. Durant won't be back anytime soon, and that might cost the Nets some gains. Will they slip further down in the league?
ADVERTISEMENT
Article continues below this ad
Read also- Kevin Durant's NBA Career: Teams He's Played For, Rings He's Won, Net Worth & More