NBA Insider Reveals Shocking Details of Kobe Bryant's Beef with Lakers Teammate Shaquille O'Neal
Published 12/19/2020, 8:12 AM EST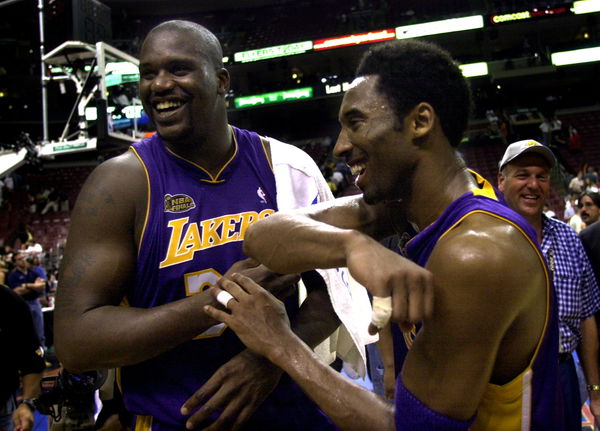 ---
---
The Kobe Bryant and Shaquille O'Neal feud from the past is like a can of worms that can never be sealed. Discussions around the topic can always be heard here and there since it is one of the most iconic beefs in the history of the league. And now, American sportscaster Jim Gary has some new insight into what it was like covering the two of them in those days.
ADVERTISEMENT
Article continues below this ad
Before diving into that, let's take a brief look at Shaq and Kobe's relationship and why it went south.
A brief trip down memory lane
ADVERTISEMENT
Article continues below this ad
Who knew, the two legends who joined the Los Angeles Lakers together in 1996 would not only bring the franchise three championships but will come to be known as the biggest rivals.
The sparks of the feud were most evident when the two exchanged punches during a scrimmage. Even though things didn't explode out of control, it definitely laid the foundation for what was about to come.
Soon after the scrimmage indicent, Kobe raised questions about Shaq's work ethic when the Big Diesel came to training camp completely out of shape.
This did not go down well with Shaq, who assumed that Kobe was purposefully taking shots at him. This power struggle throughout their stint together is actually what was the end of a duo that could have won the franchise so many more titles.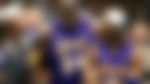 Two GOATS: Shaquille O'Neal and Kobe Bryant
Jim Gary recently published his book 'Talking to GOATs: The Moments You Remember and the Stories You Never Heard'. This includes the legends of different sports and his insight into covering them in those days. Two of those include Kobe and Shaq.
When he made an appearance on the 'All The Smoke' podcast, he was asked what it was like covering those two. "It was fun. Shaq made things so much fun," he started off.
"Shaq was a brilliant basketball player who was a big, big guy." He explained that everyone used to beat up on Shaq because of his size, but that didn't change how lovable he was.
ADVERTISEMENT
Article continues below this ad
"There was a personality conflict with Kobe. They each felt that it was their team, and obviously Phil Jackson was involved in this. Shaq was a much more sensitive guy, so Kobe got beaten up upon and it took a toll on Kobe and it set him back," Jim said. However, it didn't stop him from being the GOAT that he became.
"Shaq didn't have an appreciation of Kobe until it was too late. Until him and Phil had beaten him up so bad, that Kobe just wanted out. But they figured it was better for Shaq to move on."
ADVERTISEMENT
Article continues below this ad
However, Shaq and Kobe made amends and reconciled soon after their stint as teammates. With Kobe now gone, Shaq has shown regret for not having spent more time after they retired. What a sight it would have been to see these two bond in their fifties or sixties!