NBA Insider Reveals What Kobe Bryant and Michael Jordan Felt Being Compared To Each Other
Published 01/21/2021, 9:29 AM EST
---
---
Only a handful of players exist in the NBA that can challenge the GOAT status that Michael Jordan holds. In this generation, only LeBron James springs to mind.
ADVERTISEMENT
Article continues below this ad
From the 90s, we have Kareem Abdul Jabbar, Magic Johnson, and the one and only Kobe Bryant. Although both men played in different eras, the two have a lot in common.
Watching Michael Jordan give the eulogy for Kobe Bryant
ADVERTISEMENT
Article continues below this ad
When the Lakers legend passed away last year in a horrible helicopter accident, along with his daughter Gianna and seven others, the NBA world was crushed. In fact, even Michael Jordan was there to read an emotional eulogy at Kobe's funeral.
Journalist J.A. Adande is the only man who has covered both these legends extensively and was also there for the funeral. He covered MJ for the Chicago Sun-Times and Kobe for LA Times and ESPN.
"I've never heard Michael speak to his emotions like he did. Never! It was just stunning to hear him get up there. And also how he talked about how it's going to change him. He was going to try to be a better person. And you never heard Michael say this kind of philosophical stuff," revealed Adande.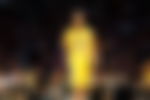 How did they feel about being compared to each other?
With more success came more comparisons with Jordan. Adande said, "Everyone else made that comparison all the time. Kobe was reluctant to do so. I think probably because he realized he couldn't win that battle. 'No matter what I do, they're not going to put me ahead of Michael.'"
In fact, Jordan felt the same way. "He saw himself in Kobe," stated Adande. "So to see that die, I think it does make him feel more fragile." Despite all this, the two became closer after they stopped playing basketball.
According to Jordan's son, Marcus, "There were times Kobe would reach out to my dad and while we're in mid-conversation, he would just turn and reply to him."
Sometimes, business advice on messages also turned into fun banter or trash talking.
ADVERTISEMENT
Article continues below this ad
"From time to time Kobe would just text him," revealed Marcus. "My dad would kind of perk up to kind of reply to him to make sure because there was always that competitive banter going on back and forth."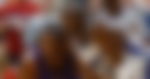 This clearly shows how much Kobe meant to Jordan. Just like everyone else, he left a mark on the greatest man to ever play the game. Now Kobe is the man to whom the younger generation is compared to, like he was compared to MJ.
ADVERTISEMENT
Article continues below this ad