NBA Insider Stirs up The Likelihood of LeBron James and Stephen Curry Pairing up
Published 03/30/2021, 11:50 PM EDT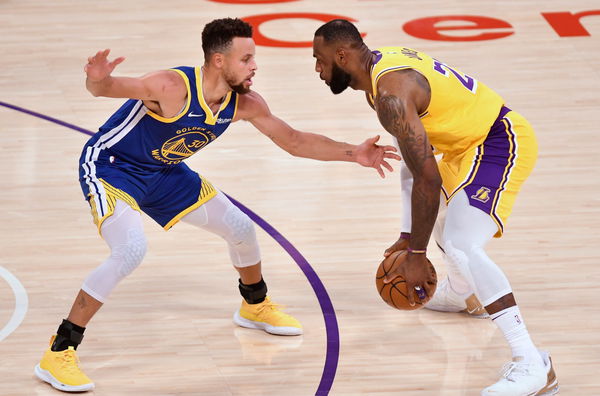 ---
---
Everyone believes that the NBA All-Star weekend is all about fun. With the slam dunk contest, three-point contest, and the All-Star Game, it does seem that way. However, it also sheds light on how some of the greatest players of the league put aside their differences. This year, the duo that caught the most attention was that of LeBron James and Steph Curry.
ADVERTISEMENT
Article continues below this ad
In fact, their partnering up on the court and even winning the game stirred up some spicy speculations. Fans started to think of a dream team where Bron would end up recruiting Steph for the Lakers. Although that talk died down after a while, NBA insider Brian Windhorst put out some fascinating news that has everyone riled up again.
Is a Steph Curry and LeBron James pair up in the books?
ADVERTISEMENT
Article continues below this ad
Curry's current contract with the Golden State Warriors expires after the 2021-22 season. Windhorst revealed that LeBron, who would have been aware of that fact, might have started the process of getting Steph on board with him during the All-Star Game itself.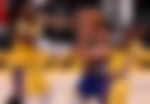 On an episode of 'Brian Windhorst & The Hoops Collective,' he said, "I thought it was hilarious over All-Star weekend, LeBron praising Steph up and down, one side and down the other — how much he loves his game, how much he respects him. I mean, LeBron has obviously put the full-court press on, not the full-court press, but LeBron has obviously begun (the) recruiting of Steph just in the event that he wouldn't extend and that somehow he'd become a free agent. And the Lakers would have a swing at him."
The colorful past of the two superstars
Bron and Steph go way back and were also considered rivals up until now. The two superstars have battled with each other for the NBA Championship four consecutive times from 2014 to 2018 in the NBA Finals. However, the Warriors got the best of the Cavaliers and the tally was 3-1.
ADVERTISEMENT
Article continues below this ad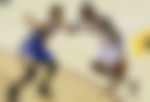 Steph, who is majorly responsible for making the Warriors relevant in the league by creating this dynasty, is one of the best sharpshooters in the NBA. And everyone knows how much Bron flourishes when he has better shooters around him.
Even though the idea of Steph leaving the Warriors for the Lakers seems far-fetched, one can't underestimate LeBron James' recruiting powers. The success of his super teams in the past is evidence of that. Only time will tell if the two Ohio natives team up in years to come.
ADVERTISEMENT
Article continues below this ad
Read also- WATCH: LeBron James Had Predicted Greatness for Stephen Curry Even Before He Landed in NBA