NBA Insider Woj Predicts Better Offers Are on the Way for James Harden
Published 12/26/2020, 5:00 AM EST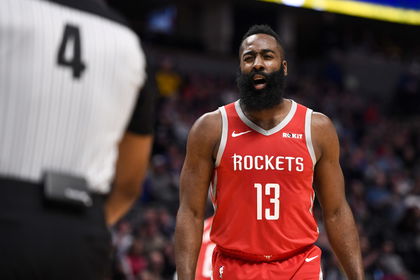 ---
---
As we head into the regular season, the James Harden saga continues to rumble on. The player, who seems hell-bent on leaving the Houston Rockets, has missed practice sessions, returned unfit, and violated league protocols on COVID, which is costing them dearly. All this begs the question – why have the Rockets not traded him yet?
ADVERTISEMENT
Article continues below this ad
'Rockets can't afford to do a bad deal for Harden'
Reputed ESPN Analyst Adrian Wojnarowski believes that they haven't received a suitable trade package for Harden yet. And considering that he still has 2 years left on his current contract, 'they don't need to rush the process'. Making a guest appearance on Hoop Streams, he said –
ADVERTISEMENT
Article continues below this ad
"I think it has a chance to continue into the foreseeable future. The Rockets know that to make a James Harden trade, they have to get maximum value back in the trade market. They don't need to rush this process."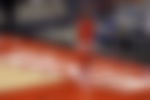 Certainly, the Rockets should maximize the trade potential of James Harden. He is an MVP candidate season after season. Only a premium player in the mold of a Kyrie Irving or a Giannis Antetokounmpo could do justice to his trade value.
"I think, as an organization, they know they can't do a bad deal. And right now, the deals that they see out there, in the marketplace feel like they are not good enough," – said Wojnarowski.
Why Woj feels that offers will improve for James Harden
ADVERTISEMENT
Article continues below this ad
The market for the 'Beard' seems a little thin now. The Brooklyn Nets and the Boston Celtics are not offering any concrete or favorable terms for the Rockets. But Woj feels that those may improve with time.
"I think they hope that those offers will improve. Listen, as teams get into the season, and maybe they have overestimated the group they have. Maybe they start to feel a little pressure to overdramatically improve their team. You know, offers improve in that way."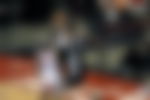 Whatever the current situation may be, it is admittedly getting toxic in Houston. The beloved star does not want to stay. However, the front office is playing their cards right by holding onto him at the moment. As for fans, they just need to see their team back in action; with Harden or without him.
ADVERTISEMENT
Article continues below this ad