"NBA Is Not About Skills": Recalling LeBron James, Michael Jordan and Kobe Bryant, $228 Million Star Blows a Brutal Reality Check to Fans
Published 10/05/2022, 8:30 AM EDT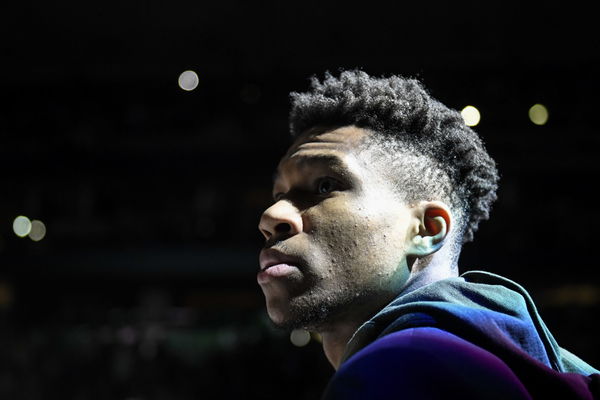 What distinguishes a good player from a legendary player? The phrase "legends are made" is a familiar one, but what does it take to qualify as a legend? Giannis Antetokounmpo is affectionately known as the 'Greek Freak'. He is noted for his strength and talent, and he is also arguably one of the finest passers on the court. He shared his views on this and said, "NBA is not about skills." 
ADVERTISEMENT
Article continues below this ad
ADVERTISEMENT
Article continues below this ad
The $228 million star is known for his befitting replies. The world admires and sometimes criticizes him for his straightforward views. He recently gave a reality check to fans by saying, "You can be the most skillful person in the world but still won't make it to the NBA." He further explained that it takes more than skill to make it, it takes consistency.
ADVERTISEMENT
Article continues below this ad
Antetokounmpo believes skills are something that will make you a good player but consistency will make you a great one. Then the two-time NBA MVP gave an example and said, "LeBron James, 20 years in the league, when you think about LeBron you think about consistency."
ADVERTISEMENT
Article continues below this ad
Giannis Antetokounmpo shares his views on what it takes to be great
Antetokounmpo went on to recall some of the greatest names in the history of the NBA. He talked about the Chicago Bulls legend Michael Jordan. He highlighted MJ's competitiveness and thirst to get better. Then he talked about the Los Angeles Lakers great Kobe Bryant's obsession with the sport. He even mentioned current NBA superstars Stephen Curry and Kevin Durant in the conversation.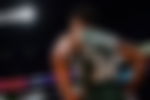 The Milwaukee Bucks forward referred to himself and said, "I'm not the most skillful, I don't have the best shot, I don't have the best dribble, I believe I'm a good passer, underrated… I think that's my number one talent." He further added, "The thing that makes me a step further than people, is the obsession and the discipline I have towards the game." 
 

View this post on Instagram

 
Giannis Antetokounmpo is gearing up for his 10th season in the NBA, having averaged 29.9 points, 5.8 assists, and 11.6 rebounds last season for the Milwaukee Bucks. 
WATCH THIS STORY: Giannis Antetokounmpo's Family: All You Need to Know About His Wife and Two Kids
How do you think Giannis and the Bucks will fare next season? Let us know your thoughts in the comments below.