NBA Legend, Who Recently Called Off His Rescue Plans for Brittney Griner From Russia, Once Lost Over $1.2 Million Due to an Outlandish Kick to the Groin
Published 08/29/2022, 9:30 AM EDT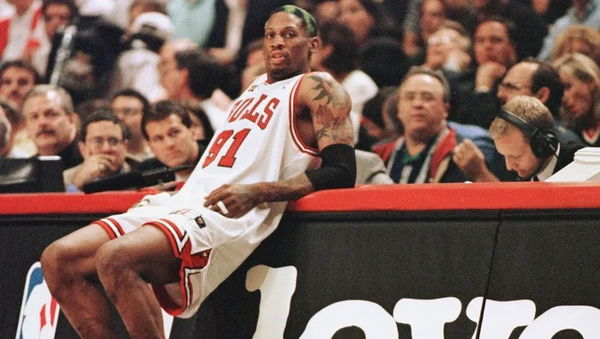 Dennis Rodman was a defensive maestro back in his day. He became a five-time NBA champion owing to his defensive tenacity, ruthless rebounding, and excelling at his role. He was never the perfect, prototypical NBA superstar though. Throughout his Hall of Fame career, the power forward was frequently embroiled in controversies and endured multiple fines and suspensions.
While each of his incidents was arguably more controversial than the last, his most controversial incident transpired while he was a member of the Chicago Bulls. During the 1996-97 season, a cameraman was on the receiving end of Rodman's wrath during a matchup against the Minnesota Timberwolves.
ADVERTISEMENT
Article continues below this ad
Throughout his tenure with the Chicago Bulls, Rodman was a driving force and a pivotal part of their dominance. However, when he booted a cameraman in the groin during his second season as a Bull, it landed him in some very hot water.
The incident involved Rodman scrapping for a rebound off a missed free-throw attempt with Kevin Garnett. This caused the Worm to lose his balance and tumble out of bounds. As the big man gathered himself, a cameraman named Eugene Amos pointed his camera right towards Rodman's face. This didn't sit well with the Bulls player, who followed with a kick to the cameraman's groin area.
25 years ago today, Dennis Rodman's infamous kick to a cameraman's groin.

Worm paid the cameraman $200K, was fined $25K by the NBA & lost about a million dollars in salary due to an 11-GM suspension

— Ballislife.com (@Ballislife) January 15, 2022
The cameraman lay there in pain as he was later carried off the court on a stretcher. Eugene Amos subsequently filed assault charges against Rodman, stripping the big man of over a million dollars.
Dennis Rodman's groin kick in an NBA game cost him over a million dollars
However, the dispute was resolved outside of court, with him agreeing to a $200,000 settlement. This, however, did not imply that the Bulls forward would no longer confront sanctions.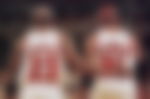 It was now the NBA's turn to intervene. The league hit him with a $25,000 fine and suspended him for 11 games without pay. Apparently, it was the second-longest suspension in league history at the time. It reportedly cost him more than $1 million in salary. Furthermore, the big man had to go through multiple counseling sessions with then-NBA General Manager David Stern.
ADVERTISEMENT
Article continues below this ad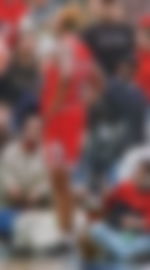 Dennis Rodman, who recently called off a visit to Russia to rescue imprisoned WNBA star Brittney Griner, served his punishment and returned to action after the All-Star game.
Rodman's hard kick to the cameraman's groin had him engulfed in fines. However, the fact that the cameraman did not take the matter to court relieved the Bulls forward from any further serious legal complications.
ADVERTISEMENT
Article continues below this ad
WATCH THIS STORY: Looking back at Shaquille O'Neal and Dennis Rodman's most heated face-offs
This was certainly one of the more severe blemishes on Dennis Rodman's reputation. However, it had no bearing on the Chicago Bulls' season, as they went on to capture their fifth championship in seven years.