NBA Legend Dwyane Wade Applauds Gordon Hayward for Silencing the Critics over his Max Contract
Published 01/25/2021, 5:42 AM EST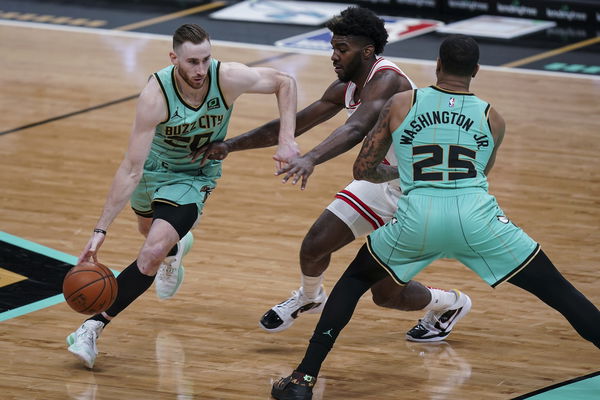 ---
---
Gordon Hayward has been excellent since signing with the Charlotte Hornets. After leaving Boston as a free agent, Hayward signed a 4 year, $100 million contract with Michael Jordan's Hornets franchise. Since arriving in Charlotte, he has formed a solid tandem with rookie LaMelo Ball. Hayward and Ball have brought back excitement to the Hornets.
ADVERTISEMENT
Article continues below this ad
Hayward silences the doubters
NBA legend Dwyane Wade took to Twitter to applaud Gordon Hayward for silencing critics who thought he didn't deserve his max contract. His response came off the back of Hayward putting up 39 points and 9 rebounds against the Orlando Magic. Hayward even made 5 three-pointers during the game, as he led the Hornets to victory.
ADVERTISEMENT
Article continues below this ad
Hayward has been in excellent form since joining the Hornets. Through the course of the season, Hayward has averaged 24 points per season so far, the highest of his career. Additionally, Hayward is currently on track to average an impressive 50-40-90 season, averaging those percentages from the field, three-point line, and the free-throw line.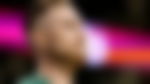 Many analysts questioned why Hayward was getting a max contract with the Hornets. Hayward had seen a decline since joining the Celtics after injuries hampered his progress with the franchise. Hayward had joined the Celtics after having an All-Star season with the Utah Jazz but hadn't replicated that form during his time with the white and green.
Gordon Hayward stepping up for Charlotte
However, Hayward has rewarded the faith Michael Jordan and the Hornets showed in him with excellent performances through the season. With Hayward as the franchise star, the Hornets have gotten a 7-9 record so far, which is very impressive given their struggles over the past few years. Since the departure of Kemba Walker, the Hornets have been a perennial lottery team.
ADVERTISEMENT
Article continues below this ad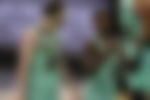 But now, the Hornets are trying to push for a playoff spot off the backs of Hayward and LaMelo Ball. The two players have thoroughly improved the entire squad, with other players also stepping up their performances, like Terry Rozier and Devonte Graham getting big minutes and doing a good job.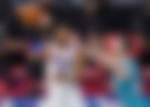 ADVERTISEMENT
Article continues below this ad
Can Hayward lead the Hornets to the playoffs? The Eastern Conference is tougher than ever, but if Hayward and Ball continue to play the way they have, they certainly stand a chance.