NBA Legend George Gervin Refuses to Rank Giannis Antetokounmpo Ahead of LeBron James As the Current Best Player
Published 07/19/2021, 6:30 AM EDT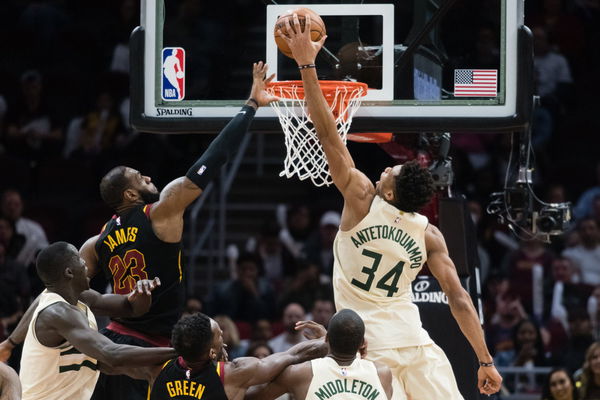 ---
---
Following an astounding turnaround, the Milwaukee Bucks are now on the brink of victory. Their 'Greek Freak' Giannis Antetokounmpo has put the side on the cusp of history; all they've got to do is take that final step. If they can win one final game against the Phoenix Suns, a titanic win for the ages beckons. Will that put Giannis on top as the greatest basketball player of this generation?
ADVERTISEMENT
Article continues below this ad
Giannis' outstanding performances this season
Many a time, the Milwaukee Bucks looked down and out this season. The freak of nature himself suffered a couple of injuries that could have been detrimental to the Bucks' campaign. However, as all great sides do, they overcame their inner demons to reach the coveted summit clash of the 2020-21 NBA Championships. Leading them throughout was their forward, Antetokounmpo.
ADVERTISEMENT
Article continues below this ad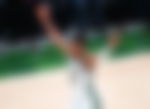 In the postseason, Antetokounmpo averaged 29 points, 5.3 assists, and 12.8 rebounds. The star has accumulated triple-doubles on multiple occasions and has racked up player-of-the-match-worthy performances night after night. The 26-year-old attacker also has a PER score of 29.2 (a measure of player's accomplishments for the team per minute) and ranks 3rd in the league for the same. Provided that Giannis leads his squad to glory, it could be potentially argued that the Athens-born star is the best that the sport currently has to offer.
WATCH THIS STORY: Stephen Curry Writing on Shoes, Rajon Rondo's Showering Obsession, Other Bizarre NBA Pre-game Rituals
Former NBA legend feels Giannis Antetokounmpo is still not the best
When we talk about the GOAT debate among the current players, one name in particular rings in people's minds like an alarm bell. LeBron James has dominated the sport for nearly two decades now and continues to blow everyone's socks off. And renowned NBA Hall-of-Fame icon George Gervin opined that Giannis is still contesting for greatness with the likes of the Lakers legend.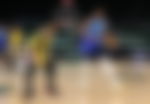 "I'd say he [Giannis] is one of them [the best]. I don't think any of them are the best because as long as you've got LeBron in there, you've got to always consider him and what he has accomplished. But I'm proud of Milwaukee," said the former Chicago Bulls player.
ADVERTISEMENT
Article continues below this ad
ADVERTISEMENT
Article continues below this ad
'The Iceman' has had his say on the GOAT debate. The comparisons are endless, but what do you think of the elite stars of the game? Is LeBron still the best? Has Giannis taken the crown from him? Or is someone else at the helm of the sport? Regardless, it is a joy to watch these players put a smile on our faces and carry the legacy of basketball forward.