NBA Legend Isiah Thomas Explains Why He's Excited to See Brooklyn Nets Stars Kevin Durant, James Harden & Kyrie Irving Together
Published 01/22/2021, 5:15 AM EST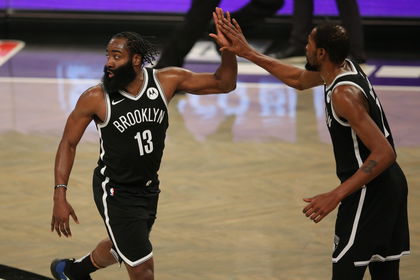 ---
---
The Brooklyn Nets have a new big three. The Nets traded many players and picks in order to acquire James Harden to pair with Kyrie Irving and Kevin Durant. These three players have the potential to become one of the greatest trios we have ever seen in the NBA. Many fans are excited to see the new trio in action through the regular season.
ADVERTISEMENT
Article continues below this ad
Brooklyn Nets big three excites Isiah Thomas
Former NBA champion Isiah Thomas spoke on NBA TV recently. He shared his excitement to watch the trio of Kevin Durant, Kyrie Irving, and James Harden. He believes that the three are going to be a must-see, and will garner excitement due to their skill and basketball IQ.
ADVERTISEMENT
Article continues below this ad
"I'm excited to watch Brooklyn play every night. They're must-see TV. Any time you have three players of the skill level of Durant, Harden, and also Kyrie, they're fun to watch individually, and then when you put them together collectively, not only is their skill level exciting, but also the brainpower they bring to the game." 
Thomas added that the three players are always the subject of defensive schemes of the teams trying to stop them. However, the three of them consistently find a way to overcome the other team's plans. Thomas brought up his own example, and how teams would prepare to face him.
He added, "Every defensive team, every defensive opponent is designed to stop a Durant or an Irving or a Harden. What these players have been able to do over a period of years is be able to outwit the defense every single time… Whenever I went into a game, you knew you were going up against a defensive team that was designed to stop you." 
KD, Kyrie, and Harden can beat anyone
Thomas believes that three will be an excellent trio in the NBA. He believes that their collective talent and basketball IQ will be too much for teams to try to stop them. For Thomas, his excitement for the new Brooklyn trio is palpable because them playing together will be a tough task for teams to stop.
ADVERTISEMENT
Article continues below this ad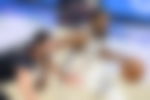 Thomas added, "These three guys know how to score but intellectually they understand how to read and break down every defense that has been designed to stop them. So having those three collectively out on the floor will be impressive, not just from a skill standpoint but also from how defensive schemes will try to stop them, and how they will try to counteract that with their basketball IQ."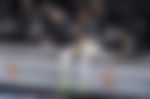 ADVERTISEMENT
Article continues below this ad
Will the Brooklyn Nets win the NBA championship? With three of the best players in the NBA on the same team, they should be considered favorites to win the ring. But a lot can happen through the course of an NBA season.