NBA Legend Isiah Thomas Says LeBron James Will Be The GOAT over Michael Jordan 'When it's All Said and Done'
Published 02/07/2021, 5:00 AM EST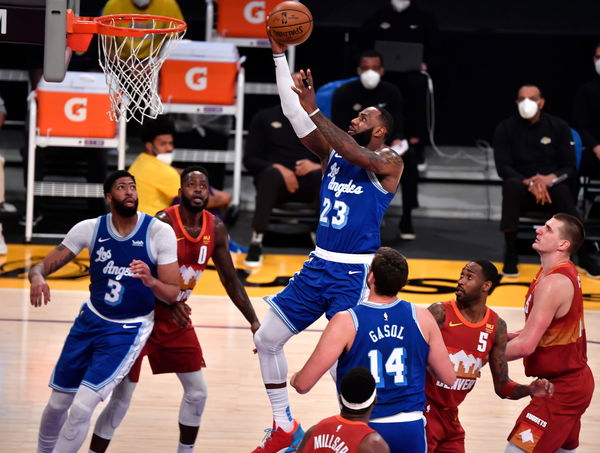 ---
---
LeBron James continues to impress, even in the latter stages of his career. The four-time MVP put on an impressive performance against the Detroit Pistons to get the Lakers the win. The game went into double-overtime, and James made two clutch threes to ice the game and get the Lakers back to winning ways.
ADVERTISEMENT
Article continues below this ad
LeBron continues to impress
NBA legend Isiah Thomas spoke after the game on LeBron's performance. Thomas was very happy with the way James played, especially at his age. He noted that it isn't very often that players of his age play every game, including overtimes and long minutes. Thomas added that James continues to break records set by the very best in the NBA on a nightly basis.
ADVERTISEMENT
Article continues below this ad
"I'm definitely impressed watching him because he's doing it at age 36. And he's playing back-to-back night, he's playing overtimes, and then he's taking and making all the big shots every single night. When I say every single night that LeBron James steps out, he's breaking a record and passing some of the most historical figures that we have in the game." 
Thomas picks LeBron James over MJ
Thomas added that James just recently surpassed Wilt Chamberlain with his performance. Isiah believes that LeBron James is undoubtedly the greatest player of his generation. But furthermore, he thinks that James will be considered the greatest of all time after he calls time on his legendary career.
He said, "The other night he just passed Wilt Chamberlain. He's done things in the game that no one has ever done, touching every single statistical category every single night. Arguably the greatest player to ever play the game. For this generation, he's been the greatest player to play. When it's all said and done, LeBron James, in my opinion, will be the greatest to ever do it."
ADVERTISEMENT
Article continues below this ad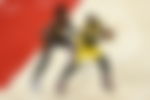 Thomas's comments could be interpreted as genuine. However, he and Michael Jordan do have a certain degree of animosity toward each other. Therefore, him not picking Jordan as the greatest player of all-time could be based on their dislike for each other. But Thomas is not making any absurd comments when he says LeBron could be the GOAT when his career ends.
ADVERTISEMENT
Article continues below this ad
Who is the GOAT – Michael Jordan or LeBron James? Even after LeBron retires, the debate will not end. But fans have been lucky to witness two generational talents over the past four decades of the NBA.