NBA Legend Julius Erving Names Lakers Legend the Toughest Opponent He's Ever Faced
Published 01/27/2021, 3:10 PM EST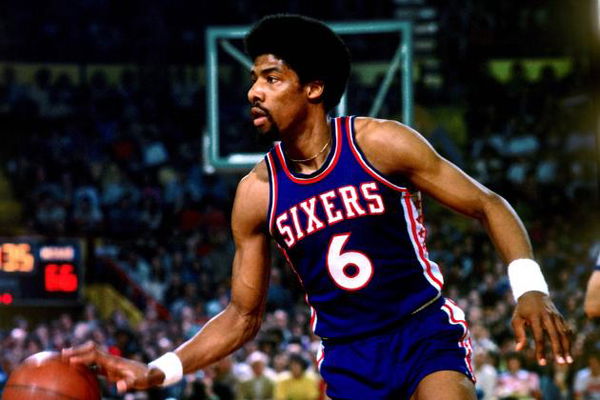 ---
---
The NBA in its 71-year history has seen multiple iconic players. Whenever the decade of 1970s comes to mind, there are a couple of iconic names that appear. Lakers' legend Kareem Abdul Jabbar and 76ers' legend Julius Erving.
ADVERTISEMENT
Article continues below this ad
While Kareem was a superstar in the NBA since 1969, Dr. J had cemented his position as one of the best players in basketball when he used to play for the New York Nets in the ABA.
The 1976 merger between NBA and ABA changed many things. Dr. J left the Nets and joined the Philadelphia 76ers instead. This changed the landscape of the league. The 76ers went from being a mediocre team to a championship-contending team.
ADVERTISEMENT
Article continues below this ad
In the process, Erving and Kareem played against each other multiple times, be it in the Playoffs or the regular season. To date, it remains one of the most iconic rivalries seen in the NBA.
Dr. J recently made an appearance on the JJ Redick podcast. When asked about who was the most challenging player he played against, the 16-time All-Star picked his rival, Kareem Abdul Jabbar.
He said, "I just think that if I was gonna start a franchise, he's the guy I would start with. I probably would pick him as an ideal teammate.
"Kareem never played me one one one, but the game wasn't one on one and he played 22, they both played 20 some odd years.
"He probably would be the guy if I were gonna start my franchise so, I have to acknowledge him as the best player I played against."
When Dr. J finally got his revenge against Kareem and the Lakers
ADVERTISEMENT
Article continues below this ad
Ever since his debut in the NBA, Dr. J instantly became a superstar of the league, taking the 76ers to the NBA Finals in the very first season. Philly did not have adequate help for Erving and ultimately lost the series against the Blazers.
This was just the beginning for the 76ers. In the next 5 years, the team was knocked out in the Conference Finals 3 times. In the other 2 seasons, when they faced a loaded Lakers side with Kareem, they were defeated 4-2 in both the Finals series.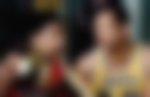 ADVERTISEMENT
Article continues below this ad
Enter Moses Malone. Malone, who was the reigning MVP for the Rockets, left the team and join Dr. J in the 76ers. The 76ers absolutely dominated the regular season win 65 wins and 17 losses.
In the Finals, they faced the Lakers for the third time in 6 years. Despite the loaded Lakers, Dr. J and Moses Malone dominated the Purple and Gold and had a clean sweep to win the 1983 NBA championship. Dr. J certainly got his sweet revenge against Kareem and the Lakers in some style.